This article is more than 1 year old
Ten Windows tablets
Slates to select when Android and iOS gadgets will just not do
Asus VivoTab RT

Going head to head with Dell's XPS 10, the VivoTab RT offers a near enough identical user experience. While I'm duty bound to find some technical distinctions between them, you and I both know most folk will buy the cheapest. The major technical difference lies with the CPUs. Asus has gone for a 1.3GHz Nvidia Tegra 3 set up which isn't quite as quick on paper as the Dell's 1.5GHz Krait-class Qualcomm Snapdragon. To be honest, though, it's not something you'd notice in day-to-day use.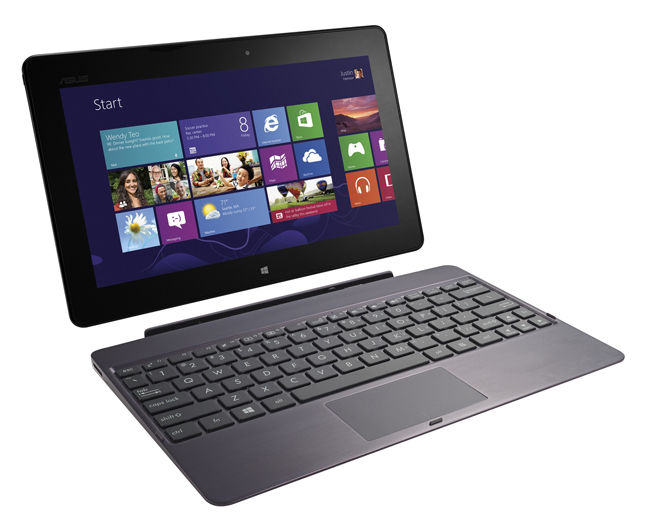 As with all Asus tablets, the RT's IPS LCD screen is a cracker and is slightly brighter than the Dell's also IPS panel. The Dell has the edge when it comes to total battery capacity - 56Wh vs. 47 - and it feels the more solid device but the Asus is lighter to the tune of 100g for each part of the contraption. On the Asus, though, the dock battery exhausts before the tablet rather than the other way around, which is a boon. With 32GB of storage and a keyboard the Dell is the cheaper by £50 though and has two rather than one USB 2.0 ports in the dock. It's a close call.
Price
£599
More Info
Asus
Dell XPS 10

Thanks to it's Qualcomm Krait-class 1.5GHz dual-core powerhouse, the XPS 10 is fast of speed and frugal of battery. It's got a pretty decent keyboard dock too that boasts two USB 2.0 ports and a very competent pair of speakers to take over from those in the tablet when docked. Don't let the the on-paper spec of the 155dpi, 1366 x 768 display put you off - it's a more than decent IPS LCD affair. Both tablet and dock are very well made indeed, in fact it feels every bit as solid as the Surface.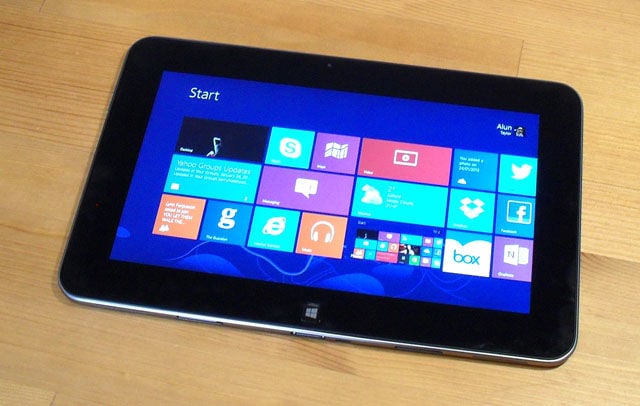 Runtime is certainly nothing you need worry about thanks to two 28Wh batteries, but it's a darned shame the tablet/dock combo drains the batteries in the wrong order: tablet then dock rather than the other way around. Charge both parts up, use it for eight hours, detach tablet from dock and you have a drained tablet but a full dock. Doh! The Asus VivoTab RT has better cameras - especially the 8Mp versus the 5Mp main snapper here - but for £550 including the dock, the Dell is the more aggressively priced.
Price
£399
More Info
Dell