This article is more than 1 year old
Ten Windows tablets
Slates to select when Android and iOS gadgets will just not do
HP Envy x2

Another dual-core Atom powered transformer, the Envy x2 benefits from HP's usual high-end build quality but suffers from the usual HP high-end price point. Eight hundred knicker is a lot when you line it up alongside the similar offerings from Acer and Asus even if HP's online store shows it as a knock-down from the usual £887. You do get a very well made gadget for your folding, though. The all-metal unibody tablet is rock solid and the keyboard dock is, if only by a short head, the best of its type to, well, type on.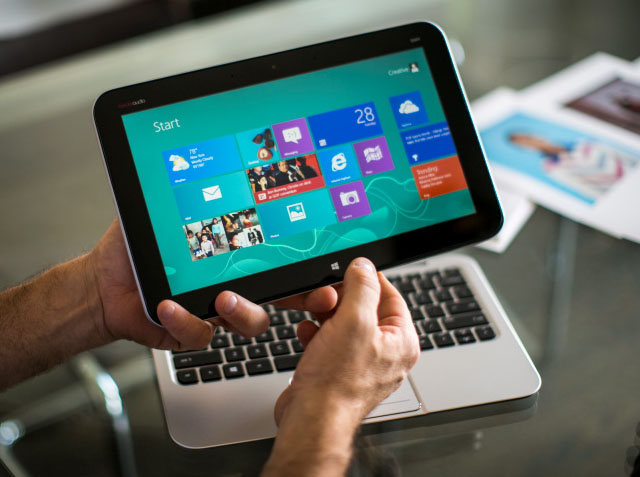 The 11.6-inch screen isn't half bad either: a bright and lustrous IPS LCD affair that supports ten-finger touch rather than the more usual five. With Beats Audio amplification and a decent set of speakers, it's a good sounding machine too. Battery life is a bit mediocre, though: tablet and dock will pony up around six hours of medium-demand use apiece which if not bad isn't class-leading either. Connectivity is also a bit poor - the dock as two USB 2.0 ports and HDMI, but the tablet doesn't even have a micro USB port, just a proprietary charge/data socket.
Lenovo ThinkPad Helix

With an 11.6-inch, 1920 x 1080 IPS LCD display, Wacom pen, 8GB of Ram, a 256GB SSD and Intel Core i5 or i7 chips to choose from, the Helix swims in the same rarified and expensive waters as Sony's Vaio Duo 11. So expect to pay in the region of £1500 for a fully specced Helix. For your money you will get a device built like a World War II German flak tower thanks to its magnesium chassis and shell, though all that metal does have an impact on weight - at 835g it's a man-sized tablet and no mistake.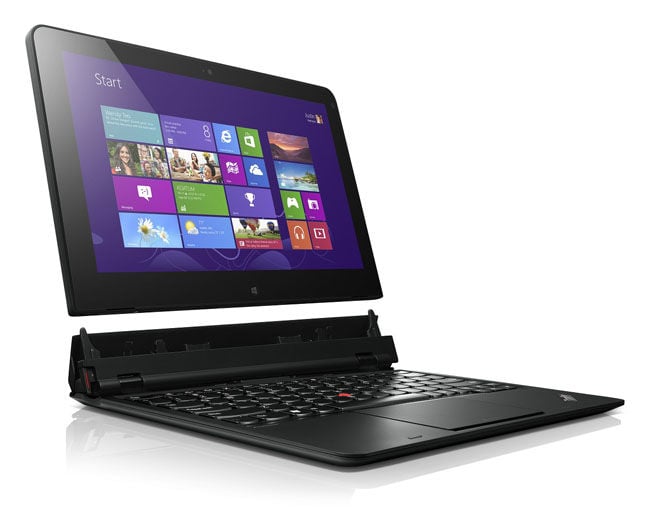 The rather brutal sounding "Rip & Flip" feature means you can mount the tablet facing either backwards or forwards in the dock so you can use it as stand with the screen facing you in much the same way as you can with Lenovo's Yoga tablet. The dock's hinge mechanism looks a bit industrial but it has vents and fans built into it to cool the tablet's innards when under heavy strain. Both the keyboard and screen are close to state of the art. If money is no object - or the IT department is picking up the tab - the Helix is unlikely to disappoint.