This article is more than 1 year old
Ten Windows tablets
Slates to select when Android and iOS gadgets will just not do
Samsung Ativ Tab

I've been a little disappointed with Samsung's recent Windows kit - the Windows Phone 8 Ativ S is a Galaxy S3 with a different OS while the overly plastic Ativ Smart PC is too expensive. As for the RT Ativ Tab, it seems to be made out of the same parts bin as the Galaxy Note 10.1. There's nothing like the inventiveness on display from the other RT tablet-wallahs here - no funky transforming docks, origami stands or super-slim keyboards. It all feels a bit a rock band's contractual obligation fifth album. It's not what you'd call cheap, either.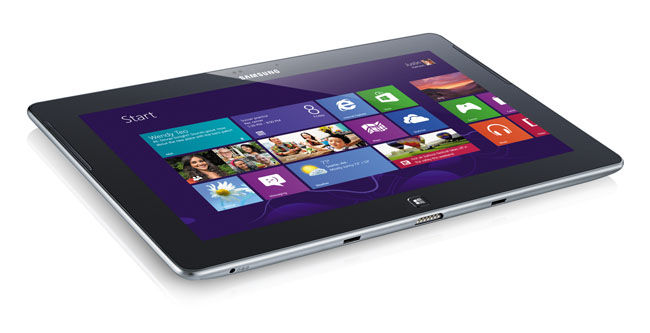 All that said, there's nothing actually wrong with the Ativ. Buried inside you'll find the same Qualcomm APQ8090A Snapdragon dual-core 1.5GHz Krait-class chip that's in the Dell XPS 10, while the screen resolution is the usual 1366 x 768. It's reasonably well made, reasonably light, reasonably thin. It's the Vauxhall Corsa of the 10-inch Windows tablet world and I really can't think of anything else to say about it. Maybe that's why Samsung isn't even releasing it in the US, blaming Microsoft's failure to explain what RT is all about to punters.
Sony Duo 11

When I first laid hands on the Asus Eee Pad Slider I thought one day all tablets will be made this way. I was wrong. The slide-out keyboard was too cramped for serious work, the mechanism made the whole thing too bulky for tablet use and the elevated screen angle was fixed. I was quite surprised then to see Sony travel down the same design path with its Duo 11. Like the Slider, the Duo is too thick and too heavy to be comfortably used as tablet and the keyboard too cramped. There's no trackpad, either, though you do get a stylus.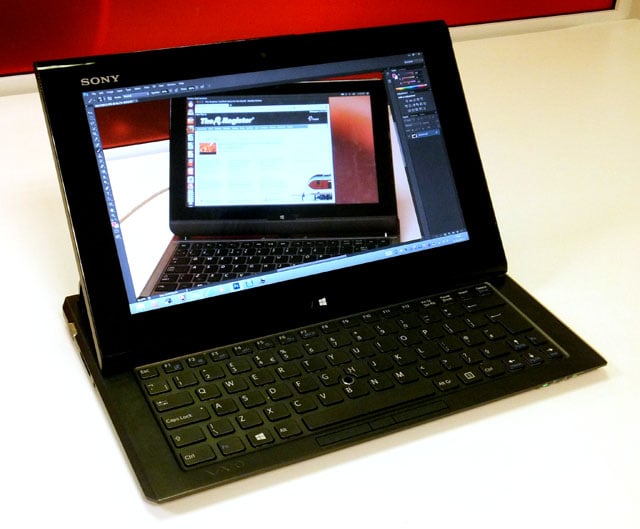 It's not all bad news. The 11.6-inch, 1920 x 1080 IPS LCD screen is a gem and if the entry-level 1.8GHz Core i3 CPU sounds too limp you can have an i5 or even an i7 chip. The last also packs a 256GB SSD and 8GB of Ram though it will set you back around £1400. It's well connected too, with HDMI and VGA interfaces for connecting the Duo to a larger screen, plus two USB 3.0 ports and even Ethernet. Battery life is poor though - loop an HD video and you'll be lucky to hit the three-hour mark - as is speaker quality. For the money I'd take the Lenovo ThinkPad Helix.
Price
£1399
More Info
Sony