Gigabyte bats Brix at Intel's tiny NUC PC
Half as tall as Chipzilla's micro PC - and with a better spec
---
Taiwan's Gigabyte is to take on Intel's Next Unit of Computing (NUC), the chip company's ultra-compact Core i3-based desktop computer. Last week, it demo'd Brix, a box with a slightly bigger footprint than the NUC but around only half as tall.
Gigabyte promises four Brix systems with, respectively, Celeron, Core i3, i5 and i7 processors - the latter three are all Ivy Bridge chips.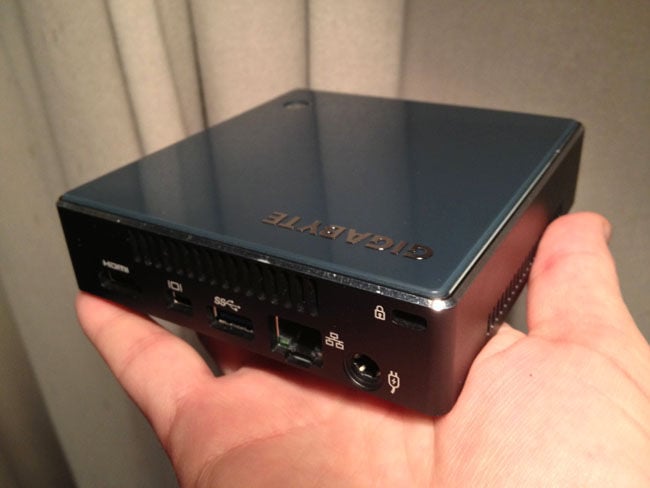 Intel offers a trio of NUC systems, two with on-board Core i3 processors and a third with a Celeron. One Core i3 model has a Thunderbolt and an HDMI port on the back, but no Ethernet, while the Celeron and the other i3 machine have two HDMI ports and a Gigabit Ethernet. None of them include Wi-Fi, but there's a slot for a half-height mini PCI card inside.
Gigabyte says the Brix will come bundled not only with a Wi-Fi card but also a power cable, an essential accessory that the NUC box also lacks. NUC also makes do with USB 2.0 - Brix has USB 3.0, but only two ports to the NUC's three.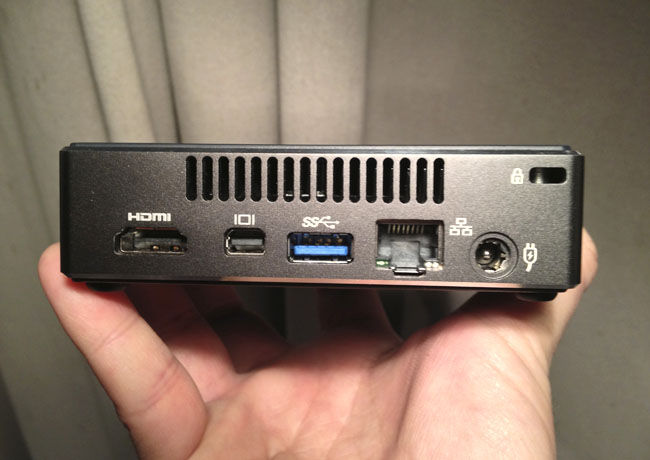 Each Brix has HDMI and Mini DisplayPort for monitor and TV connections. As per NUC, Brix comes with a VESA mount.
Gigabyte staffers were a little vague as to pricing, but Brix doesn't appear to be significantly cheaper than NUC. That said, since Wi-Fi is included for free - you'll still need to splash out on Ram and an m-Sata SSD for storage - the overall cost should be lower. ®