Logitech launches MEGA-PRICEY 15-in-1 remote
£229 buys you deluxe model, cheaper sister sets you back £109
Swiss mouse master Logitech will whip out a pair of new Harmony "universal" remote controls this month, extending the range to take in home automation kit as well as your home entertainment rig.
First, the Harmony Ultimate, the latest in Logitech's line of programmable controllers. This one can control up to 15 devices and has a 2.4-inch colour touchscreen in addition to the usual remote control keys. Said keys are now backlit, which should please punters who like to watch movies with the lights down low.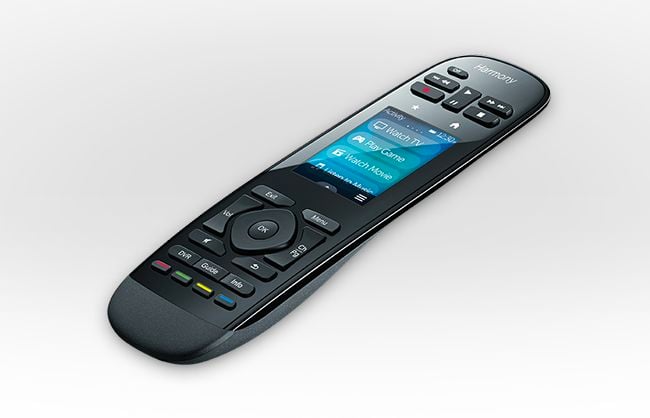 Speaking of lights, the Ultimate can tap into Philips' Hue line of network-connected LED home lighting products by way of Logitech's Harmony Hub, a device designed to control equipment tucked away in cabinets. It is equipped with a set of infrared transmitters for this purpose.
Kit lying out in the open can be controlled directly with the Ultimate's infrared beamer, but it also has Bluetooth connectivity to turn on games consoles. Some 225,000-odd home-entertainment devices from a whopping 5,000 manufacturers are supported by the Harmony series.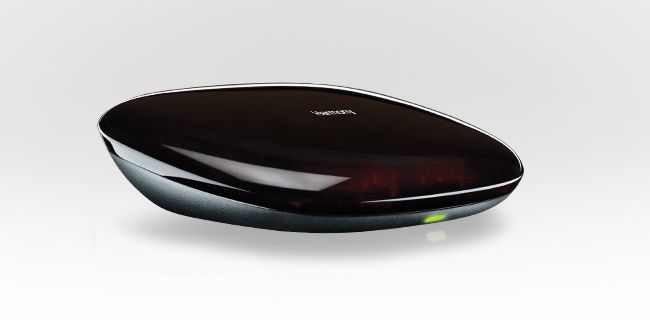 The Hub can also be controlled using an Android and iOS smartphone app, and if you don't require the fancy Ultimate, Logitech will offer the Hub bundled up with a more basic, screen-less remote for £110 less. This Harmony Smart Control pack bundle will set you back £109. The Harmony Ultimate set, - the Hub plus the snazzier remote - costs £229.
Both go on sale in Blighty in May, though they'll be on US shop shelves this month. The Logitech Harmony smartphone app is free. ®