Silent Circle, the private communications venture set up by the founders of PGP and two former US Navy SEALs, has added encrypted emails to its protected text and voice services.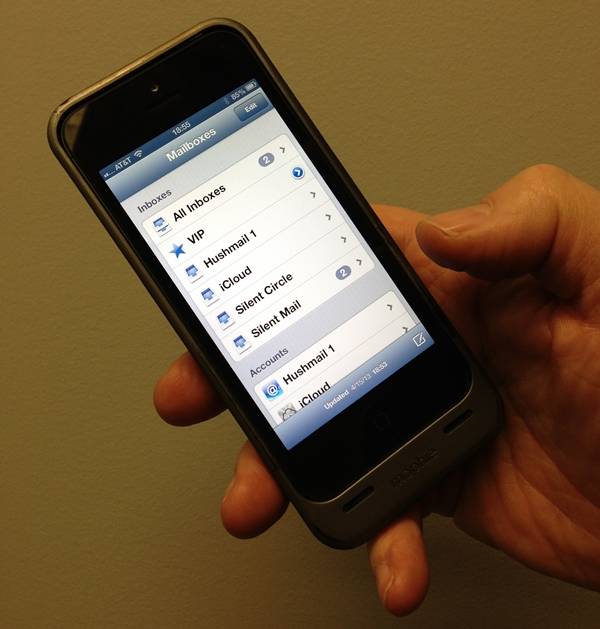 Keeping comms quiet
As expected, the new email application uses custom code developed by Phil Zimmermann, Jon Callas, and other members of the PGP encryption team to provide totally encrypted communications. It's a no-cost add-on to existing Silent Circle subscribers, and IT managers can either use their own encryption key management or use Silent Circle's system, which generates keys on native devices.
The company came out of stealth mode last June and launched a pair of iOS and Android apps that allow secure text messages, voice, and video calls for $20 per month in October. Silent Circle was one of the most talked-about applications at this year's RSA 2013 show, and has plans for a rapid expansion, based on demand so far.
So far the company has servers in Canada and Switzerland, countries which have the right legal framework for the company's operations, but CEO Mike Janke told The Register that the company would soon be setting up in Singapore at the request of that country's government.
"They came and recruited us, which was very odd," he continued. "Singapore government representatives have been to our offices four times because they are looking to rebrand Singapore as the world's cyber-defense hub, and wooed us to come out there with a lot of incentives."
The company plans another six launches by the end of the year, including encrypted voicemail, encrypted contact lists, its own mail app, and a secure service that can operate over public switched telephone networks (PSTN).
Janke said that in addition to the iOS and Android versions of Silent Circle, the company has received numerous requests from government sources for a BlackBerry build of the system, which they're looking into, he said. So far there's no mention of much demand for a Windows Phone 8 version, however.
To support this is going to take some more expansion, with 20 regional server units set up around the world, coordinated from offices in Washington DC, San Francisco, Oregon, and London.
"We don't disclose user numbers, but let me tell you this: we're had to move to bigger offices three times in four months," the ex-SEAL says. "We've outgrown anything we'd ever thought, and a lot of the growth is coming is enterprise and government. We just didn't expect the size of the bulk orders – so much or so big. We need to be at about 90 people, but we have 48." ®