This article is more than 1 year old
Applicants sought for one-way trip to Martian Big Brother house
Must be willing to die off-planet and on-air
A Netherlands-based non-profit group called Mars One is seeking video applications from pioneers willing to take a one-way trip to Mars and become stars in a new interplanetary reality show.
"This will be the biggest thing that humanity has ever done. In 15 years people will still be watching," Mars One's co-founder Bas Lansdorp told the BBC. "Exploring our world, and now beyond is what humans do, it's in our genome. The settlers' dream of going to Mars will come true."
Mars One wants to send four hardy souls to the Red Planet in 2023 using hardware from Elon Musk's SpaceX company. It plans to land a Curiosity-style rover by 2018 to scout out locations for the settlement and then fire out food, equipment, power generation and life-support systems using SpaceX's Falcon Heavy lifter and Dragon capsule.
All this takes money – about $6bn, according to Mars One estimations. Therefore the group, based in the same country that invented the TV show Big Brother, will use a similar funding model to the reality show pioneer. Mars One estimates that the TV rights for the landing alone would come to several billion dollars, and once there, the colonists will be constantly covered by cameras that will stream back live footage of life on Mars.
"This mission to Mars can be the biggest media event in the world," said Paul Römer, inventor of Big Brother, in a statement. "Reality meets talent show with no ending and the whole world watching. Now there's a good pitch!"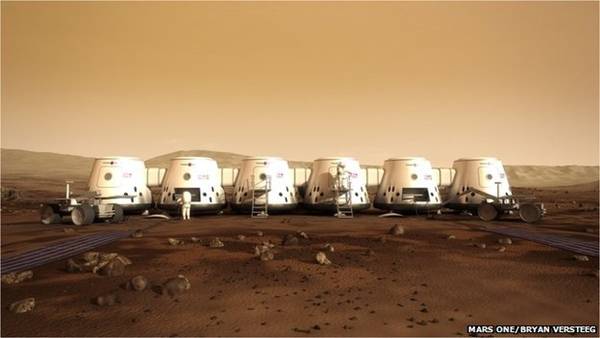 Welcome to your new home, for the rest of your life
Mars One is even taking this principle as far as allowing members of the general public to pick the first four colonists by popular vote, based on a candidate pool it deems physically and psychologically appropriate.
Beginning in July, potential applicants will be asked to send in one-minute videos explaining why they have the Right Stuff, and Lansdorp said he was hoping for some viral hits to bring help bring in early funds and spark public interest.
The 40 applicants chosen will have to undergo eight years of training for the mission (presumably also televised) and the winning team will boost out of Earth's orbit on September 2022 for their seven- or eight-month trip. Once on Mars they will have "relatively spacious living units; over 50 square meters per person, and a total of more than 200 square meters combined interior space," to enjoy for the next two years, all under CCTV for our viewing entertainment.
Mars One envisages sending out more astronauts in resupply missions every two years, with the settlers building extra living – and more importantly, food-growing – space. Other parts of the colony will be covered by Martian soil for protection from radiation, and the planet's harsh weather and all will be streamed back in glorious HD quality.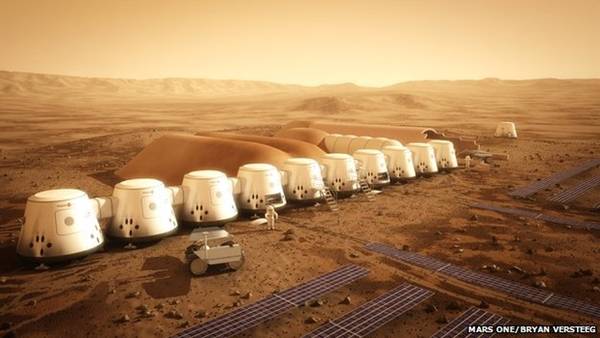 "Day 728 in the Mars One house, and Susan's annoyed that Tim's blocked the urine recycler again..."
The eventual goal, or possibly the point of the show, is to establish a permanent, self-sustaining habitat on Mars. But experts are skeptical, with Dr Veronica Bray, from the University of Arizona's Lunar and Planetary Laboratory, telling the BBC:
I have no doubt that we could physically place a human being on Mars. Whether they'd be able to survive for an extended period of time is much more doubtful.
That's putting it politely. Nevertheless, this El Reg hack would place a hefty bet that there'll be more than enough volunteers for this madcap scheme, as a glance across the TV schedules shows. Quite what these interplanetary reality-show stars would do if the public get bored with them isn't explained on the Mars One website, however. ®