Asus Zenbook Touch U500VZ

You can't accuse Asus of not going to to town on the spec of its new top-of-the-line Ultrabook. With Nvidia GeForce GT650M graphics, 2.1-3.1GHz Core i7-3612QM chippery, a 70Wh battery and a 1920 x 1080 touchscreen, it's loaded for bear and no mistake. And all that is squeezed into a body that tapers from a mere 6mm at the front to an only slightly less mere 20mm at the back. At 2.2kg, it's a wee bit heavy but then it is a 15.6-inch machine so something had to give somewhere.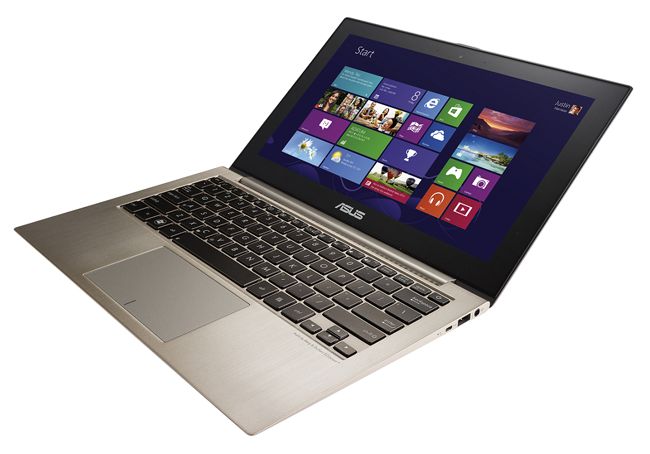 Despite the slender profile, the U500VZ packs in three USB 3.0 ports, Ethernet and a full-size HDMI port proving that a you don't have to start cutting out useful stuff to get the drag factor down. Being a Zenbook there's plenty of swirly aluminium on show and both screen and keyboard are good examples of How It Should Be Done. Of course, all this loveliness doesn't come cheap but for your £1500 you are at least getting a machine that both looks and performs the part.
Price
£1500
More Info
Asus
Dell XPS 12

For my money, Dell's spinning screen is close to the ideal way of combining laptop and tablet functionality in one device. Sure, at 1.45kg it's not the lightest convertible about, but thanks to a display that spins inside its bezel, when in laptop mode it looks and works just like any other laptop, while in tablet mode it looks and works just like any other tablet, albeit a rather thick and heavy one. I like the way the transforming mechanism stays in the design background rather than trying to be too clever by half.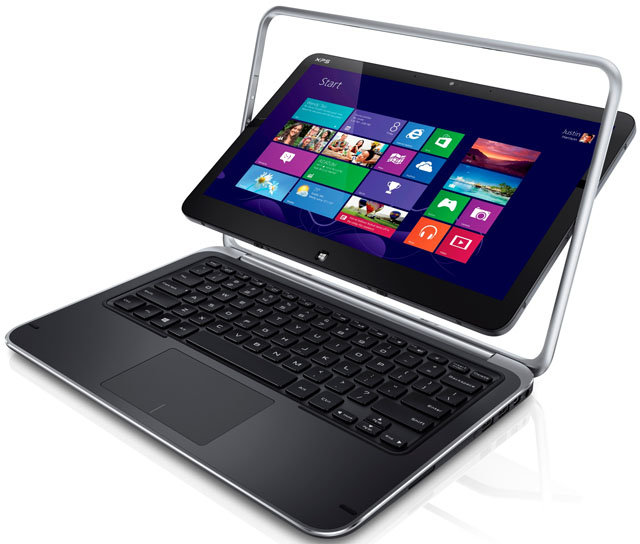 The 1920 x 1080 display measures 12.5 inches corner to corner so the Windows 8 desktop doesn't look quite as small and fiddly as it does on 11.6-inch panels of the same resolution, but it's impressively bright. The absence of a memory card slot and Ethernet is a drawback, as is the meagre brace of USB ports, but starting at just under a grand for a machine with a 2.0-2.7GHz Core i5-3337U chip and a 128GB SSD, the XPS 12 is fair value. If I was looking to buy a convertible ultrabook for around a grand this is the one I'd cough up for.
Price
£999
More Info
Dell