Dell Latitude 6430u

A business-oriented Ultrabook, the 6430u boasts a toughened chassis that's been designed to survive the American Department of Belligerence's MIL-STD-810G military-grade abuse test. Looks like it too. I've no doubt the 1.63kg 6430u could survive being driven over by a Bradley or, more realistically, dropped to the floor, but heavens above, it's a brutal and stark bit of design. The soft-touch magnesium alloy body doesn't half feel good, though. At 22mm thick there's room for Gigabit Ethernet, HDMI, VGA and three USB ports: two 3.0s and one USB 2.0/eSATA combo.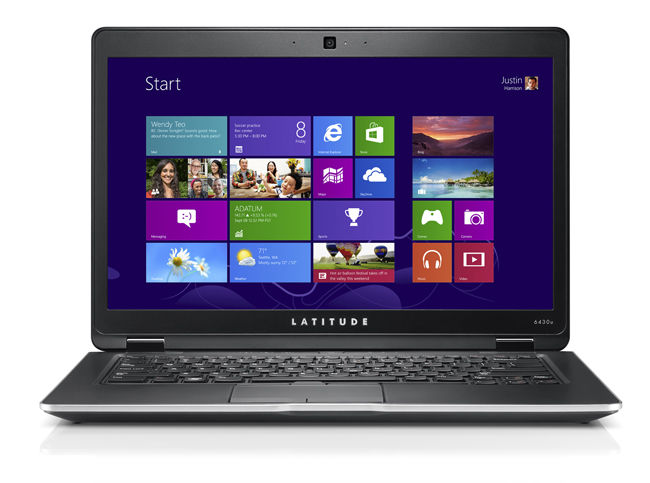 Inside you'll find build-to-order Core i3 or i5 chippery and a 128GB SSD. The standard matte 14-inch 1366 x 768 screen, though bright, is a bit wishy-washy and nudging very close to the 'too low a resolution for a panel this size' line. The keyboard and touchpad are very good, and while there's no touchscreen option if you phone Dell it will quote you for a 1600 x 900 panel. As with all Dell business laptops you can spec it up to suite: £96 adds a 3G modem while £120 adds another 128GB of storage.
Price
£839
More Info
Dell
HP Spectre XT TouchSmart 15-4000ea

At the time of writing, HP is offering its new XT TouchSmart at a £200 discount and for just under a bag of sand it's not a half bad deal. Uniquely here, it's got a good old fashioned 500GB HDD as well as a 32GB SSD which will appeal to anyone who's had enough of teeny weeny SSD storage capacities. The 15.6-inch, 1920 x 1080 display is rather impressive too: it's clear and very bright. But the 1.7-2.6GHz Core i5-3317U CPU with 4GB of Ram won't blow your socks off, and there's currently no i7 option.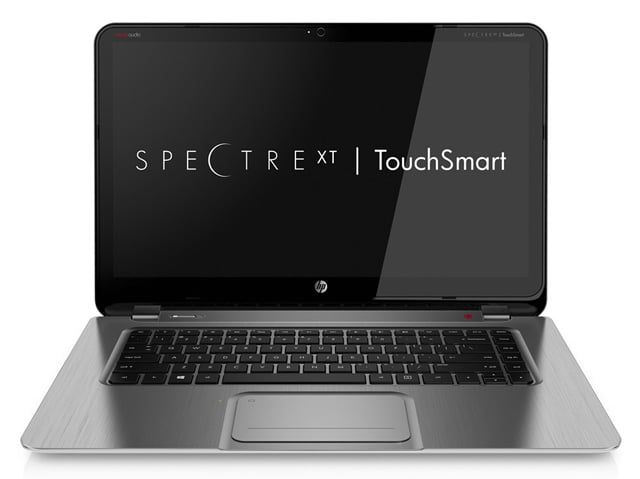 With three USB ports - two of which are USB 3.0 - Ethernet and Thunderbolt, the XT's connectivity array is more akin to regular laptop, though at 2.25kg and over 22mm thick it arguably is a regular laptop rather than an Ultrabook, despite the branding. It's a solid and attractive machine, though, and I especially like the edge-to-edge glass covering the screen panel. The one disappointment is the Beats Audio speaker system, which sounded altogether rather low rent by the standards of other similarly branded HP notebooks.