Lenovo IdeaPad Yoga 13

Yoga is a pretty strange name for a notebook but when you see this Lenovo do its trademark 360-degree back-flip - back-fold is probably a better description - it makes sense. Think of a laptop with a screen hinge that goes all the way round the back and you get the gist. It's a damnably clever idea made more impressive by the tactile soft-touch casing and tip-top build quality. However, the design does leave the keyboard deck exposed - at least it's automatically disabled in tablet mode - and, in the effort to toughen it up, the action has been made rather shallow and not quite Lenovo-standard.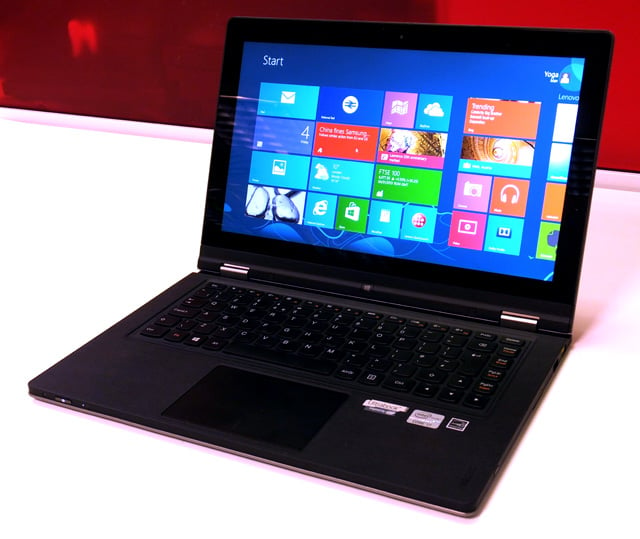 Still, at just over eleven hundred quid the Yoga 13 is good value - for your folding you get a very nice 13.3-inch, 1600 x 900 IPS LCD screen, a 2.0-3.1GHz Core i7i7-3537U chip, 8GB of Ram and a 256GB SSD. At 1.54kg it's a bit heavy for tablet use but that's the case with all the competition. Though the absence of Ethernet isn't a deal breaker, only having two USB ports will perhaps give some people pause for thought. Lenovo Motion Control, which uses the webcam to interpret hand gestures, is a rather clever addition to Windows 8 though it only works with a certain programs.
Lenovo ThinkPad X1 Carbon Touch

The original ThinkPad X1 Carbon was one of the best Ultrabooks of 2012. With the arrival of Windows 8, here comes a touchscreen version. Weighing 1.54kg it's 180g heavier than the untouchable version and, at 22mm, a wee bit porkier too though that's still decent enough for a machine packing a 14-inch, 1600 x 900 display. Despite the Carbon's extra bulk, Lenovo has still seen fit to remove the 2012 model's Ethernet jack and eSATA/USB 2.0 combination port leaving users with just single USB2.0 and 3.0 connectors. There are Mini DisplayPort and SD jacks in compensation.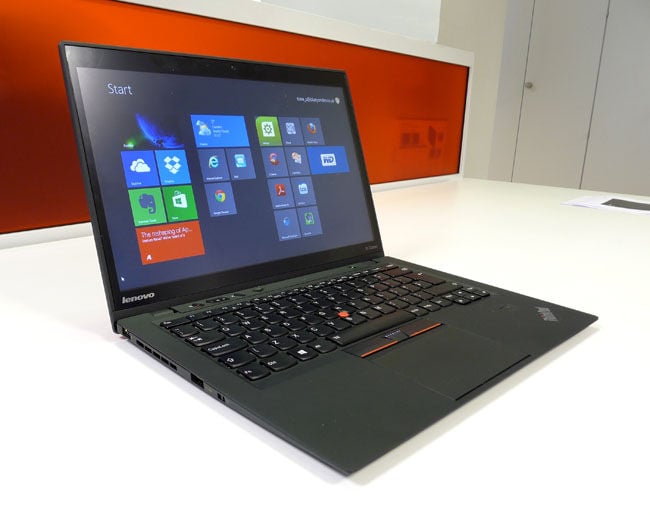 Lenovo make much of the X1's battery life and quick-charge capabilities, and rightly so. Eight hours for the former, and 0-80 per cent in 35 minutes for the latter. This being a ThinkPad, the ergonomics are absolutely spot on. The keyboard is superb in both layout and execution, and it's spill-resistant so if you drop a cuppa on it the world keeps turning. The backlight is adjustable too. Though you can get a 1.8-2.8GHz Core i5-3427U X1 for just over a grand, it's the £1650, 2.9-3.7GHz Core i7-3520M machine with 8GB of Ram, 3G and a 240GB SSD that you really want.