Samsung Series 7 Ultra

Officially unveiled at the Consumer Electronics Show (CES) back in January, the Series 7 Ultra is Samsung's flagship strokable laptop. With a 13.3-inch, 1920 x 1080 display that can chuck out 350cd/m² of brightness, speakers tweaked by American hi-fi wallahs JBL, and an AMD Radeon 8570M graphics card it's certainly a very solidly specified little box of tricks. Thanks to a Gigabit Ethernet port and three USB sockets - only one is 3.0, sadly - you won't want for connectivity either.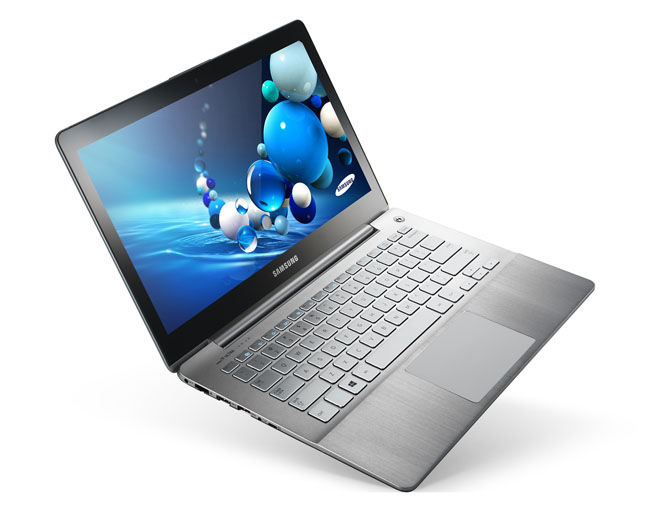 At 18.9mm thick, the Ultra is certainly slim enough for Ultrabook status, and what Samsung calls the Bare Metal body has an impressively solid feel to it. The aluminium body and the eight-hour battery do have an impact on weight, though - 1.65kg won't break your wrist but it's a fair bit over the class average. I can't rate the backlit keyboard quite as highly as I do the Acer S7's but it's not a bad effort. No price has been announced yet, nor if the UK will get the version with the handy 4G modem but or anything close to a bag of sand the Core-i5/128GB SSD version would be rather appealing.
Toshiba Satellite U920T

This Toshiba Ultrabook has a unique slide-and-tilt screen, a 1.8GHz Core i3-3217U chip, 128GBs worth of solid-state storage, 4GB of Ram, and a 12.5-inch, 1366 x 768 IPS touchscreen, all for just under £900. On paper that's a decent offer. The benefit of the design is that it lets you use the U920t as tablet or laptop but doesn't add much weight. The whole enchilada only weighs 1.5kg. The downside is that the mechanism is a bit clumsy with the screen having to be slid all the way out before it can be elevated. Though to be fair the design lets you angle the screen as you desire when in laptop mode.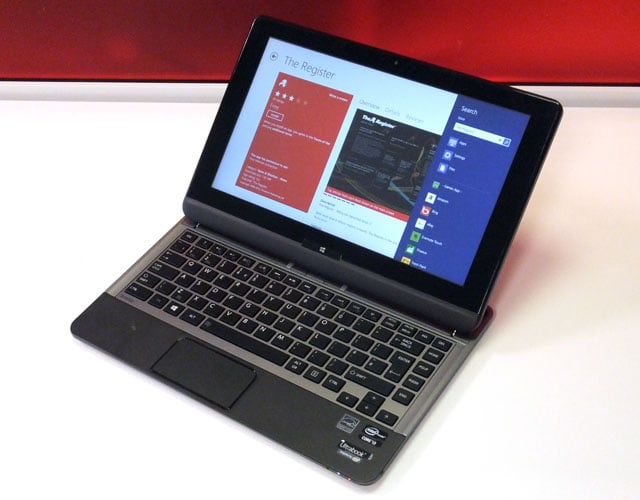 I'm not sure I could live with just two USB ports, albeit speedy 3.0 ones, nor is the keyboard the best I have ever used. There's no Ethernet either, though on a half notebook, half tablet affair like this that's probably only to be expected. The IPS LCD screen was a little dim too and viewing angles no better than you'd expect from a bog standard TN panel. Battery life, however, is reasonable and you'll easily get five and a half hours' use from a charge. If you want a convertible but can't afford the Dell XPS 12 or the Lenovo Yoga this Tosh is worth a shufti.