Review: Nokia Lumia 520
At last - an alternative to Landfill Android
A few years ago the late music magazine The Word coined the phrase "landfill indie" to describe the thousands of generic groups it encountered. Today the shops are full of "landfill Android": utterly generic, non-too-inspiring handsets. It's into this Valley of Death that Nokia tosses its new Lumia 520.
In the UK, the average Landfill Android mobe is priced at around £100 to £150 SIM-free, and generally sold with a higher-end prepay tariff or a cheapo monthly contract. In emerging markets, where the Galaxy SIII and iPhone are priced beyond what most people can afford, Landfill Android is many people's first experience of owning a smartphone.
Nokia figures that the Android user experience – without the supercharged hardware and large batteries of high end Android devices – is pretty lousy. And not without justification: Android is relatively complex, the battery life sucks, and it's erratic. Nokia's Lumia 620, released in the past few weeks, packages up a slick Windows 8 phone at the price of £150 SIM-free, with some retail offers taking it as low as £120.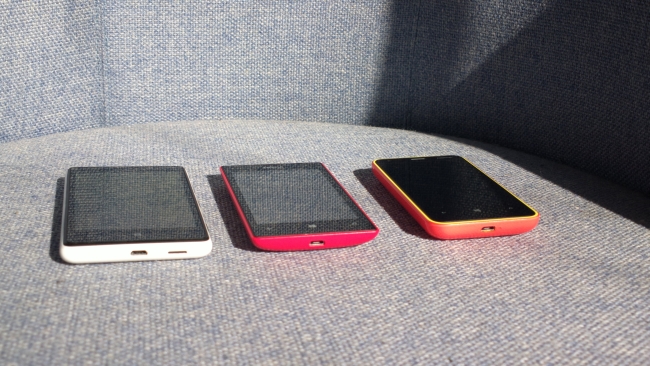 Available in plain, curved and Ate Too Many Jaffa Cakes
Now the 520 takes the SIM-free price down to a quite ridiculous £99. Few Nokia handsets in recent years have been quite as warmly received as the 620 – the wee, playful handset seems to inspire genuine affection. Can the even cheaper 520 pull off the same trick?
The 520 is a little larger than the 620 with a 4-inch display, and ten per cent more battery juice (1430mAH). It feels quite different, the tapered body and squarer corners give it a more business-like feel. Inside though, it's the same engine: a 1Ghz dual core processor, and 512MB of RAM. Both the 520 and 620 have removable batteries, a microSD card slot (up to 64GB) and Nokia offers a range of interchangeable colourful covers. The 520 covers on offer are rather plainer, so far, than the 620 covers.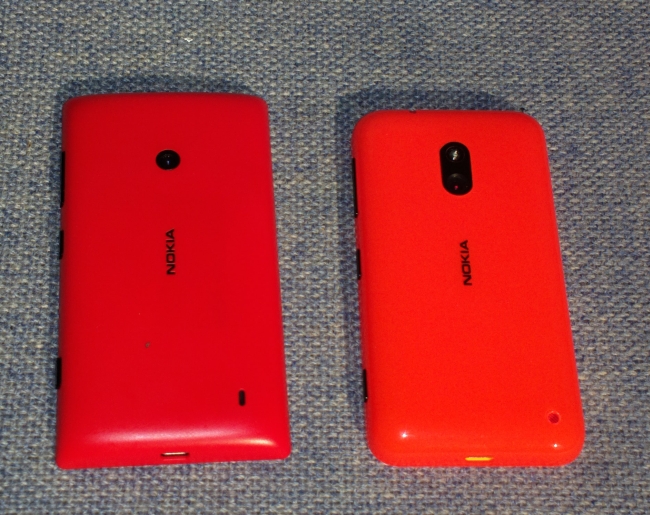 The Nokia Lumia 520 (left) and 620 (right)
Several of the 620's covers have a surprisingly attractive (no, really) "double shot" two-colour effect, which in the right light give the phone an illuminated inset ring. Many people will prefer the 10 per cent extra battery capacity on offer over the 620 – and be glad of the larger screen, which makes typing more comfortable.
So Nokia has had to make compromises, but thankfully, it has made them by shearing off the proverbial bells and whistles, rather than with a cheaper processor and RAM, or a crummy display. There's no front-facing camera or LED flash for the rear camera. NFC is not included. There's no compass chip, which means that apps requiring it, such as point-at-the-sky astronomy programs or Nokia's own augmented reality CityLens, won't work.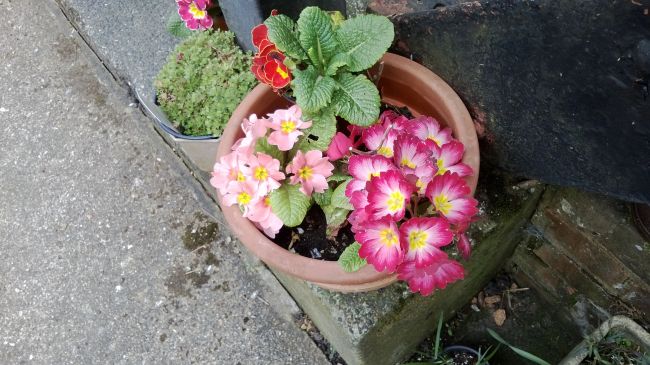 The Lumia 520 handles close-up photography pretty well...
Neither the 620 nor 520 feature Gorilla Glass™ and I found both became mucky quite quickly, suggesting the oil-repellent (oleophobic) coating is missing too. Nonetheless, the screen stood up well in bright British daylight, and the curious brightness lag introduced in the Portico update has now been resolved. The screen does work with some gloves, or with fingernails, unlike much of the competition. Naturally, high-end Lumia features such as LTE support and Qi wireless charging are absent.
As with Nokia's more costly Lumias you still get a great software bundle: HERE Maps, turn-by-turn navigation with HERE Drive, and the outstanding HERE Transit. HERE (formerly Nokia Maps, and before that Navteq) is an excellent vector-based offline maps app – but for some reason known only to Nokia, handsets don't include the offline map bundled; you need to take an extra step to the map data.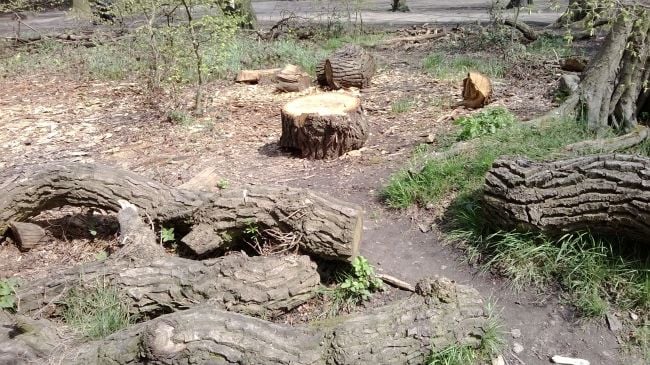 ...as well as mid-range snaps...
Drive will only give you directions for one country, and that's determined by the first SIM you use. The pricier Lumias include Drive+ with global navigation. The streaming music service Nokia Music is bundled, as is Nokia's excellent SmartShoot photo app. This takes multiple photos of a group of people and allows you to pick the best faces from the selection. This is useful with erratic photo subjects such as children or drunken adults – which, frankly, amount to the same thing, although children are on balance marginally less destructive.
The 5MP camera is quite acceptable for something in this price range, the colours appearing a little muted. Video capture tops out at 720p. All fine for a quick snap.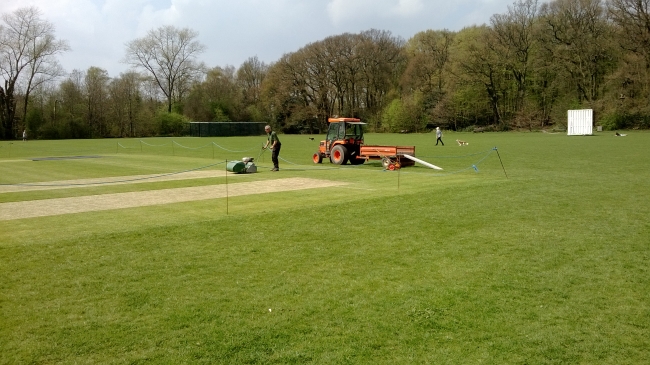 ... and photos of orange tractors parked in green fields
Call quality and radio performance were quite excellent, with no compromises evident. The user experience is largely identical to the 720 and 620 which share the same engine. The Windows app store lacks many of the apps and games of Google Play or Apple's App Store, but what's there is fast and slick. And Windows performance really stands out in this budget end of the market, against landfill Android – it's not only far faster than the competition but it also feels far more assured and reliable; WP8 is the more deterministic system.
The Reg Verdict
For all its eccentricity and immaturity - and there are certainly areas which could see some improvement - Windows Phone people-centric design makes a great introduction for new users to smartphones. In many markets such users have had a choice of Landfill Android or a second-hand, years old flagship. This improves their options no end.
For many tech-savvy Reg readers the Lumia 520 has too many compromises, but I'll bet you know somebody, a friend or a relative, who would welcome a basic-but-functional smartphone too. ®

Review: Nokia Lumia 520
Budget Windows Phone 8 handset with a 1GHz dual-core chip, 5Mp camera and a 4-inch display.