Take one mighty hydrogen-filled orb, six panoramic vid cameras, hours of image-stitching jiggery-pokery and you too can produce fully spherical panoramic imagery from the stratosphere...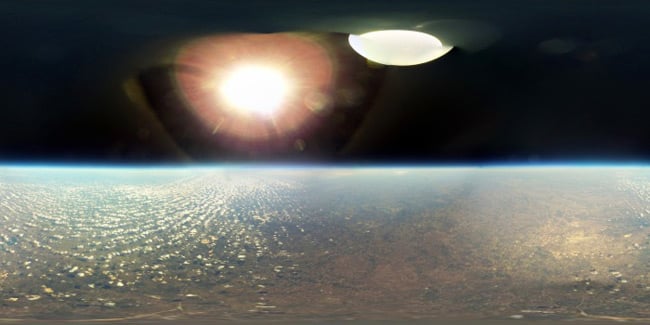 The 360 degree view at 29,000m
...or capture a 360 degree movie of your balloon burst at a breathtaking 29,378m (96,383ft):
The above is the result of two years' work by Texas local Caleb Anderson, who got in touch to share the results of Operation Stratosphere.
Inspired by high-altitude GoPro Hero vid footage he'd seen, and using his experience of panoramic stitching, Caleb set about blagging some cameras and putting together a data-gathering set-up comprising "four thermistors, one humidity sensor, two DS18B20 digital temperature sensors, one GPS module, one 1300mAh LiPo, one 1 gigabyte Micro SD, a huge amount of learning, and way too many late nights".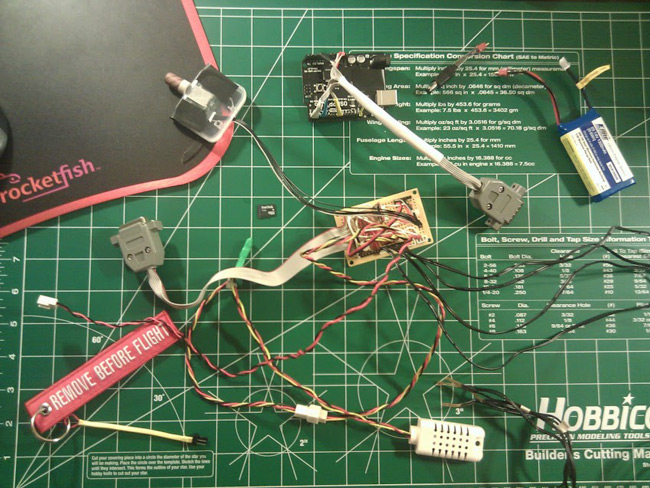 The sensor rig
As with all the best home-brew projects, the dining room table proved an essential work surface...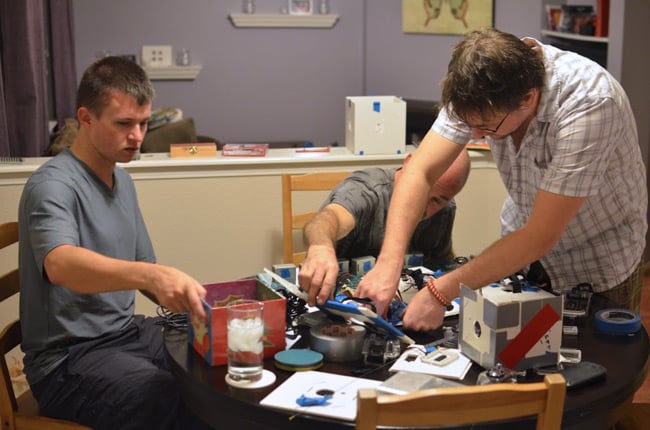 The payload comes together
...before launch day arrived in Burnet, Texas: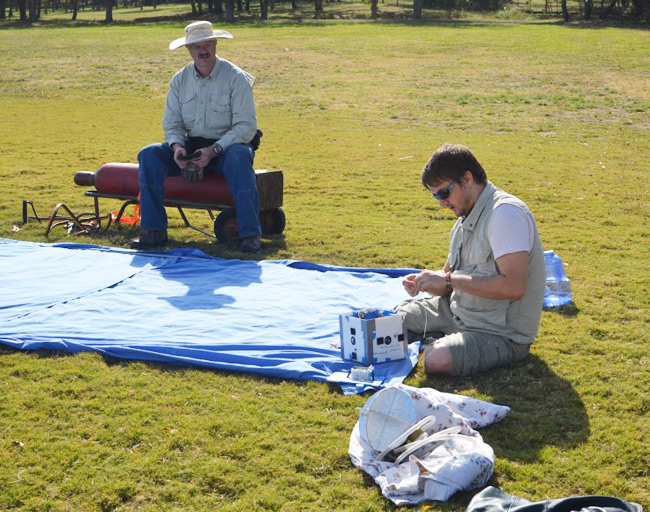 Caleb preps his payload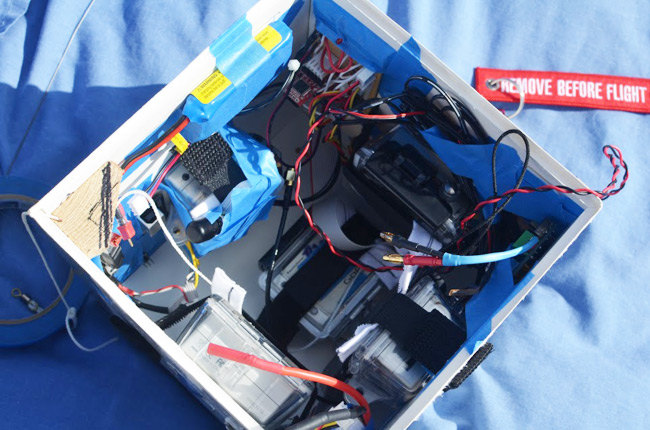 Lights, cameras, action: A awful lot of GoPro kit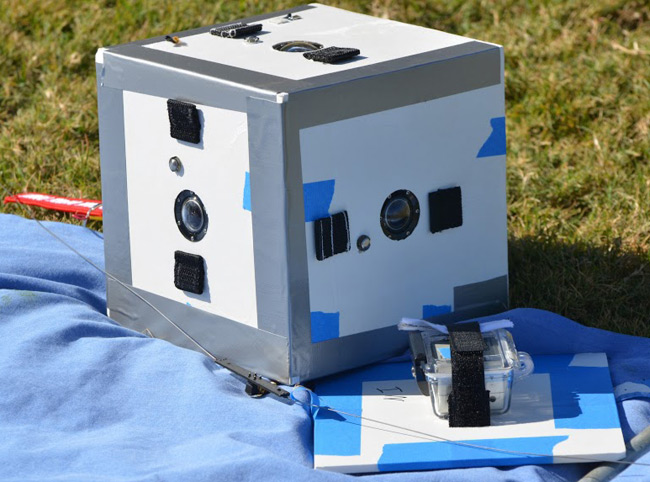 The payload ready for panoramic duty