This article is more than 1 year old
Ten ancestors of the netbook
Doomed category has a long history thanks to Atari, Poqet, Psion et al
HP Jornada 820

In 1998, HP followed up its early MS-DOS palmtops with a broader range of machines, this time running Microsoft's Windows CE OS and going out under a new family name, Jornada. Among them was the 680, a classic palmtop-size gadget like an upscaled HP 95LX, but the PC giant also released the 820, a much larger, almost sub-notebook machine.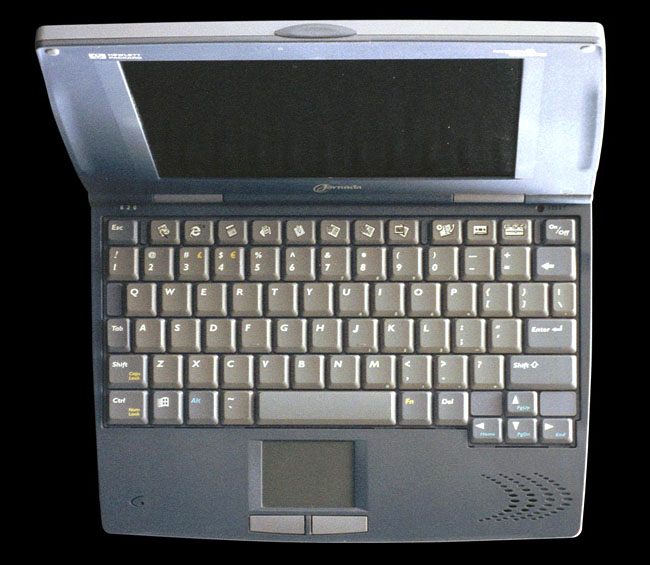 The 820 ran CE 2.11 on a 190MHz Intel StrongARM processor equipped with 16MB of RAM. It had an 8.2-inch 840 x 480 256-colour display, and built-in 56Kbps modem and infra-red links. Storage depended on which CompactFlash card to slipped in on the right side - likewise expansion on the contents of the PCMCIA slot on the left.
The 680, incidentally, was essentially a half-size 820. It used the same OS and productivity, email, fax and personal management software bundle, but shipped with a 640 x 240 display and a 133MHz Hitachi SH3 processor.
HP canned the Jornada line when the company merged with Compaq in 2002, although the 820 was so loved by its users, they called for and sponsored the porting of Linux to the machine.
Maker HP
Introduced 1998
Discontinued 2002
Price $899

Psion netBook / Series 7

If Apple could take its personal organiser operating system (Newton OS) and stick it into a sub-notebook, so could Psion, the British pioneer of electronic organisers. The result: 1999's enterprise-oriented netBook, and the Series 7 - a version aimed at consumers. Both were compact clamshells based around a 640 x 480 colour touchscreen and a StrongARM chip running at 190MHz in the netBook and 133MHz in the Series 7. The netBook had 32MB of memory and the Series 7 had half as much.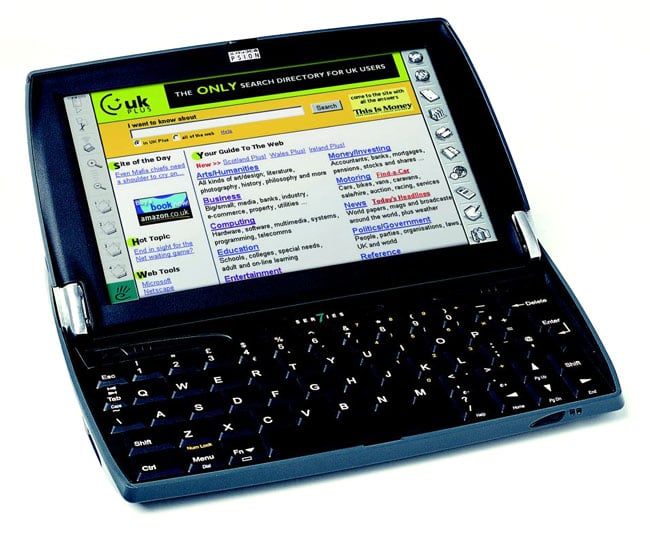 The two machines used Psion's EPOC OS and so came bundled with the company's stock selection of personal info management, productivity and programming tools. Notably, the netBook shipped with the Opera web browser installed. EPOC, of course, would go on to become the foundation for Symbian OS, now owned by Nokia.
Psion released the netBook Pro in 2003, upgrading the original's screen to 800 x 600, the memory to 128MB and the CPU to a 400MHz Intel ARM-compatible XScale PXA255, but downgrading the OS to Windows CE.NET 4.2. The earlier models were discontinued, but the Pro didn't last long. Not that that stopped Psion from trying to persuade Intel to cough up in 2009 for calling a new line of mini-notebooks "netbooks" - even though the netBook Pro had long appeared on Psion's discontinued products web page at that point.
Maker Psion
Introduced 1999 (NetBook) 2000 (Series 7)
Discontinued 2003
Price $800 (£300)