This article is more than 1 year old
Ten ancestors of the netbook
Doomed category has a long history thanks to Atari, Poqet, Psion et al
Asus Eee PC 701 and the "new" netbooks
Finally we come to the first proper netbook - as Intel defined the term. Asus' Eee PC was demo'd at the June 2007 Computex show in Taipei, Taiwan, and pitched as a handy, ultra-portable adjunct to a regular computer. The first Eee PC sported a 7-inch 800 x 480 screen surrounded by a large bezel - Asus soon used the extra space to install a 8.9-inch panel. There was 512MB of DDR 2 memory onboard - plenty for the Xandros flavour of Linux the Eee shipped with - and 4, 8 or 16GB of solid-state storage, with an SD card slot for more.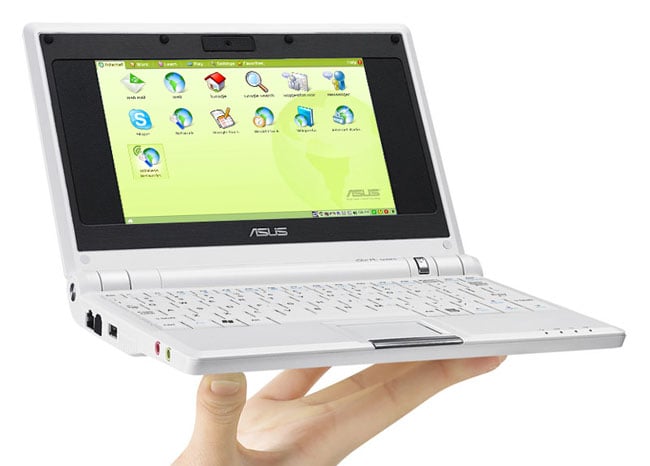 The 225mm x 165mm machine packed in VGA output, 10/100Mbps Ethernet, 802.11g Wi-Fi, and three USB ports. While the reduced-size keyboard was useable, the tiny 45mm x 30mm trackpad was a strain for adult fingers. Yes, it ran Linux, but it was a highly customised version, and users were soon working to cram Ubuntu onto it or even Windows XP - which could be pruned to fit onto the 4GB flash drive with enough room left over for documents.
But then the darn thing did only cost 220 quid.
Lack of an upfront Windows option, the small screen and compressed keyboard did put off adult buyers, though, and Asus quickly responded with models with larger displays and keyboard, plus hard disks to accommodate Microsoft's OS. That brought in greater file space, though the addition of Windows and delicate storage did move the Eee PC line away from the netbook ideal of cheap and almost throwaway computing for all.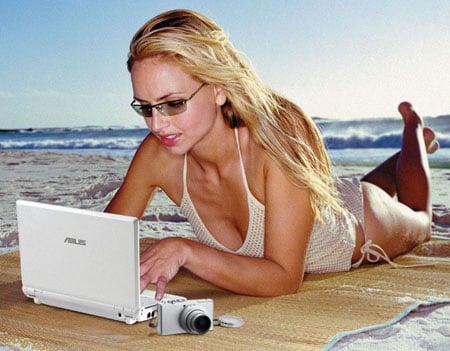 Because you demanded it
Asus' early success - not to mentioned encouragement from chip giant Intel - led to a profusion of netbooks from all the major manufacturers of Wintel kit. Acer's original Aspire One won a solid fan base, as did Lenovo's S10. Dell's Mini 9 was for a time a hot item among Linux lovers because its hardware was well supported by the major distros, which was not always the case with many of its rivals.
The Mini 9 also proved one of netbooks most compatible with Mac OS X guaranteeing it many a buyer keen to have a highly compact Hackintosh. Apple, of course, resisted the trend, preferring to tout its 13.3in MacBook Air sub-notebook - the successor to 2003's popular 12-inch MacBook Pro - as a better alternative while keeping mum about the product that would really push against the netbook: 2010's iPad.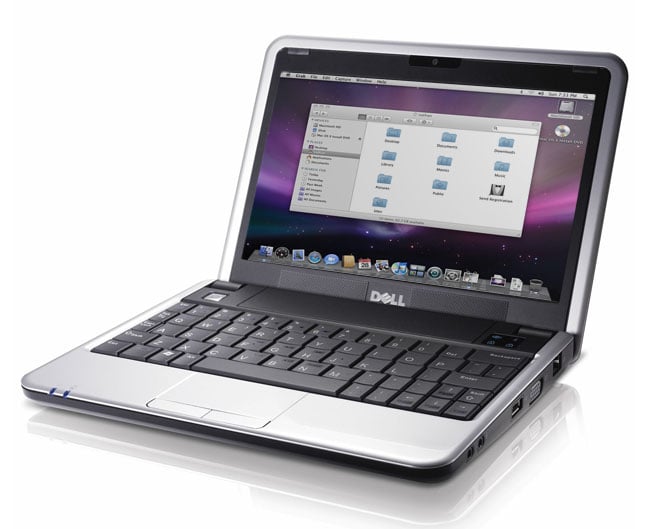 The Dell Mini 9 Hackintosh
The modern media tablet was born, and the netbook was almost immediately cast in shadow: yesterday's tech for yesterday's user. Chunky, slow and with a low battery life - unless you had a clip-on booster pack that added weight and girth - there was no way the netbook could compete with the more fleet-of-foot, instant-on tablet. Only its keyboard gave the netbook an edge.
Still, it has endured. The iPad arrived in 2010 and dominated 2011, yet netbooks continued to sell. Only in the last year have most manufacturers pulled the plug on their netbook lines, and I suspect many users will keep their small, cheap computers going for many more years yet.
That's a testament not only to this later generation of netbooks, but also the vision of the palmtop computer pioneers all those years ago. ®
Maker Asus
Introduced 2007
Discontinued 2009
Price £220