GreenBytes' all-flash IO Offload Engine has been certified by Citrix as compatible with XenServer, clearing the way for it to accelerate the cloudy outsourcer's virtual desktops.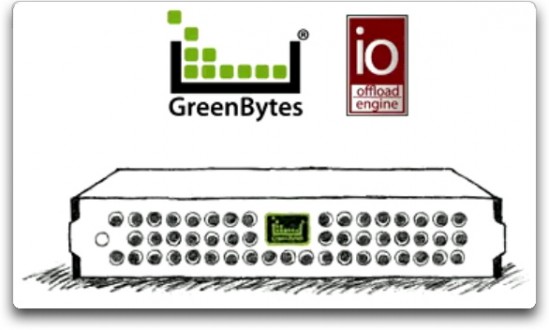 The GreenBytes strategy has been to retire from the general-purpose all-flash storage array market - and concentrate on the virtual desktop (VDI) niche, starting with VMware and relying on its inline deduplication and flash management techniques for speeding up VDI processing. Getting the Citrix cert is the second step in that strategy.
In a virtual desktop environment, the IO Offload Engine integrates at the hypervisor level and manages data moving in and out of specific stores: for example, it keeps boot images and disk swap out of the way of primary application storage, and thus stops systems fighting over data.
GreenBytes says its IO Offload Engine can "absorb the IO from up to 4,500 persistent virtual desktops" at a far lower cost per virtual desktop than all-disk or all-flash storage arrays.
Bumping up the number of supported VDIs by a factor of ten or more should certainly help to get those virtual desktop buffaloes stampeding across Citrix's corporate desktops. Microsoft's Hyper-V next? Surely so. ®