It's a time of transition in the systems business. And HP, the world's largest server maker in terms of volumes and possibly soon (again) in terms of sales if IBM doesn't stop the decline in mainframe and Power system sales or sells off its x86 server biz to Lenovo, is tweaking its server units and the executives who run them.
HP has been talking about "converged systems" since it rolled out its BladeSystem c7000 chassis back in June 2006, saying that it would not only eventually make all of its servers available in blade form factors, but also virtualizing the networking and other I/O in those blades.
Given all this talk of server, storage, and networking convergence, you might be think that the reorganization that HP has announced to create the Converged Systems division within its Enterprise Group would therefore be a mash up of the ProLiant x86 server unit and the Integrity Itanium server unit.
Nope.
That new division is called simply the HP Servers division, and it will be led by Mark Potter, who is a senior vice president and general manager, has been leading HP's ProLiant business for the past couple of years. There he was in charge of the BladeSystem blade server and related infrastructure software (like the Matrix infrastructure cloud control freak) before that.
Now, Potter has the whole portfolio of servers under his control except when they are converted into server appliances or one kind or another.
HP has merged its Business Critical Systems (BCS) unit into the new HP Server division, which is now called the Enterprise Server unit and which is still being led by Ric Lewis, who took over that job on an interim basis when Martin Fink left the BCS unit to take over running HP Labs back in November.
That was when HP revved up its Integrity server line with Intel's Itanium 9500 processors. The Enterprise Server unit is responsible for HP-UX, OpenVMS, and NonStop systems.
Potter remains in control of the ProLiant rack, tower, and blade servers, as he has been, and is also in change of the BladeSystem blade servers and the new Moonshot hyperscale boxes that HP launched a few weeks ago.
An HP spokesperson says that the company is not announcing specific segment chiefs for ProLiant, BladeSystem, and Moonshot at this time. Net-net, what this means is that Lewis now reports to Potter, not to Dave Donatelli, who is in charge of all of Enterprise Group.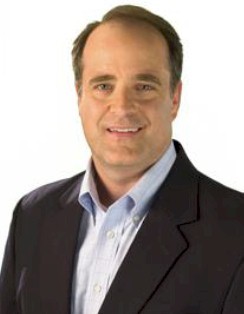 HP Server GM Mark Potter
Enterprise Group is where all of HP's servers, storage, switches, and system software live as well as maintenance services from those products, and it generated $20.5bn in revenues in HP's fiscal 2012 year, which ended last October.
The HP Servers division, had it existed last fiscal year, would have had about $14bn a year in revenues and HP said in a statement. That decline is reflective of the slowdown in x86 servers and the rapid decline in the Integrity server business in recent years, particularly after Oracle threatened to yank support for Itanium processors two years ago.
Now here is the funny bit. HP actually did announce a new Converged Systems division today as part of its server reorganization, and it is not really focused on the underlying hardware so much as the various kinds of appliances that HP is building on top of iron to chase opportunities in – wait for the Meg Whitman chant – social, cloud, mobile, and big data.
The new Converged Systems division, which sits beside the HP Servers division and which obviously will be buying its underlying infrastructure there, will roll up the existing HP CloudSystem private infrastructure cloud as well as existing appliances that do Hadoop big data munching, SAP HANA in-memory query and transaction processing, or run Vertica parallel databases. CloudSystem is a BladeSystem with the Matrix Operating Environment, a kind of infrastructure cloud in a box.
Tom Joyce will be senior vice president and general manager of the Converged Systems division and will report directly to Donatelli. Joyce was previously vice president of marketing, strategy, and operations for HP Storage, and it is important to remember that Donatelli ran the storage business when he got the whole ball of data center wax a few years back (2009 to be precise). So a trusted lieutenant is in charge of an appliance server business that has a total addressable market that is growing very fast.
How fast? The box counters at IDC just said today that it would be establish an integrated infrastructure and platform tracker, akin to the server and storage hardware trackers that it has done for decades.
Eric Sheppard, research director for storage software at IDC, says that this pre-integrated systems market will have $3bn in sales this year across all vendors. The market is forecast to grow at a compound annual growth rate of more than 50 per cent over the next several years. Plain vanilla infrastructure hardware sales will grow in the middle single digits, says IDC. ®
Similar topics