This article is more than 1 year old
Brit horologist hammers out 'first' ATOMIC-POWERED watch
The laughing gnomon
Pic Could this be the chronometrist's ultimate timepiece, the peak of horological haute couture? British bespoke movement maker Hoptroff today claimed to have produced the world's first personal chronometer with an on board atomic clock.
The result, says Hoptroff, is a accuracy of 1.5 seconds every 3.15 x 1010 seconds - that's 1000 years in less mind-boggling numbers.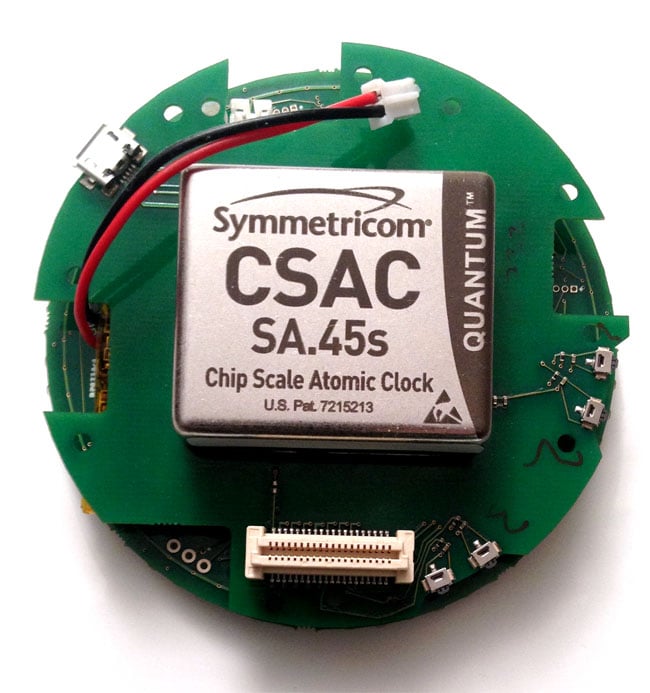 The business end
At the heart of the movement is a Quantum SA.45s "chip scale atomic clock" made by US company Symmetricom, which specialises in high-precision timekeeping gadgetry, particularly for military, aerospace and national utility infrastructure applications. Cruise missiles use the technology to cope with GPS signal jamming. It's also used underwater, where GPS signals won't penetrate.
The unit contains a temperature controlled caesium gas chamber. A laser is used to heat the radioactive atoms, and a microwave resonator to detect the emissions from the atoms' electrons as they change energy levels. The frequency of the microwaves is highly stable and provides the clock's beat.
The hermetically sealed, RS-232 interfaced SA.45s has, as we say in the trade, an Allen Deviation of 2.5 x 10-10 at a Tau of one second - the difference between two successive time readings is microscopically small. The unit's 10MHz output has a peak-to-peak, tick-to-tock deviation of 250µHz RMS.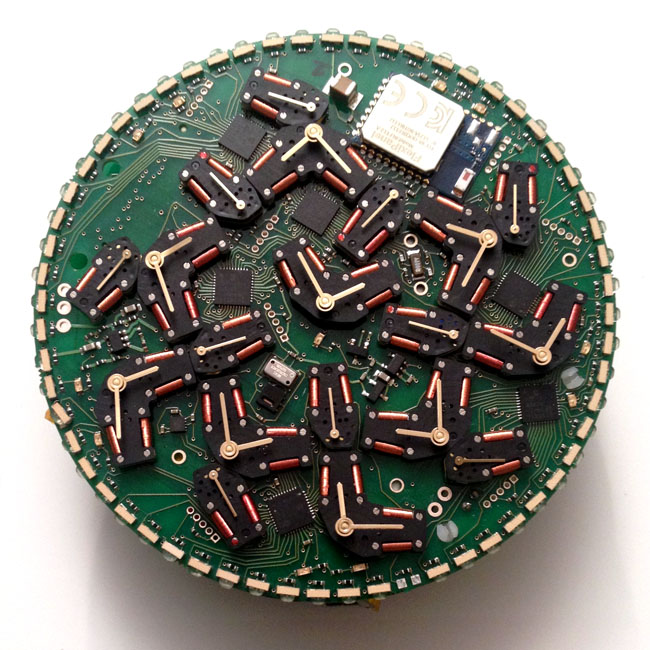 Face off
Unfortunately, the SA.45s is small but not tiny. At 40 x 34.8 x 11.3mm, it's too big to go into a wristwatch, so Hoptroff's mechanism has been designed for pocket watches. Full- or half-hunter - or even open case - is presumably up to you.
Inside the case, Hoptroff has crammed a lithium-polymer battery fed through a micro USB port. It has also built in a Bluetooth radio, plus humidity, temperature and pressure sensors, and even a magnetometer - all of which help drive the 28 dials that make up the watch's face.
Hoptroff's atomic watch isn't so much a product as a prototype. It's only planning to make two dozen of them at first, which is probably wise since the price is an 'if you need to ask...' unannounced five-figure sum. ®
More info from Hoptroff