Weary quid-a-day nosh hack fears colonal mass ejection
Storm brewing after three days of chickpeas and eggs
---
It's day four of my "Live Below the Line" challenge to survive for five days on just a fiver for nosh, and while things are going well overall, I fear a storm is brewing.
Since Monday I've been subsisting on a diet comprising pretty much just fried egg butties, chickpea stew, rice and tea - livened up with the results of some light foraging.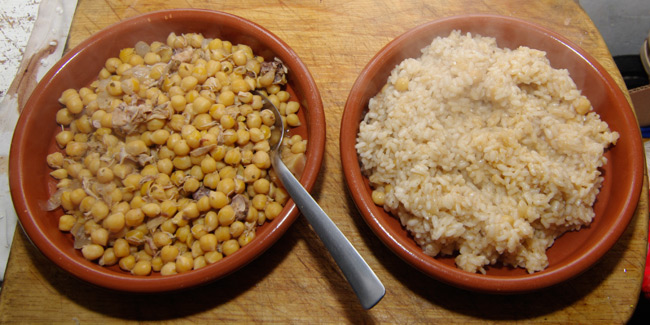 Would sir like to see the tap water list?
Apart from a general sense of weariness, punctuated by occasional lust for a bacon sarnie with brown sauce, I feel reasonably plausible - except in the waste plumbing department.
I'm absolutely certain that far more has gone in than has come out, and ominous rumblings from below suggest a colonal mass ejection may be imminent, threatening all life within a wide radius and possibly even power grids and communications satellites.
We shall see. In the meantime, I've just got to hold out for 36 hours and I can enjoy my final-day bonus treat: egg-fried rice. I've been getting through two eggs a day of the original dozen, so the mathematicians among you can confirm that the sky's the limit for dinner tomorrow night.
So, wish me well for the final furlong, or better still, join your fellow Reg readers who've splendidly shown their support for my chosen charity: Malaria No More UK.
We've already rocketed past my original fundraising goal of £500, and are well on our way to a big fat grand. You can make a donation right here, while I work out how far I can safely travel from the toilet without risking a biochemical catastrophe. ®