Can't beat the Nexus 7? Join it: Nook tablet gets Google Play store
Barnes & Noble bungs Android app shop in HD slates
---
Tablet maker and bookseller Barnes & Noble is to add Google's digital shop front, Play, to its Android-based Nook HD and Nook HD+ slates.
To date, the two tablets, which run Android but keep it buried under B&N's own UI, have sold film, music and ebook content through the company's own virtual outlets. Software too has come through B&N's own app store, the approach also taken by its arch-rival, Amazon.
But Firmware 2.1.0 for both tablet Nooks will add support for Google Play, and allow users to use the online advertising colossus' other services, such as Maps, Gmail and YouTube, previously absent from the devices. The update also puts Google's Chrome browser on the fondleslabs, along with a way to access the 700,000-odd apps currently made available for Android devices through play but not B&N's own 'tailor-made for Nook' app catalogue.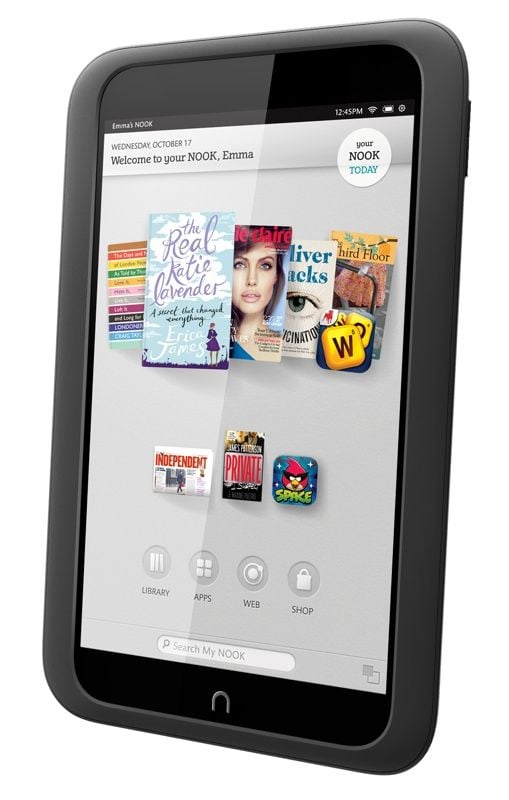 B&N has had some difficulty persuading punters to pick up its tablets in the face of Amazon's Kindle Fire advertising blitz, Apple's launch of the iPad Mini and the arrival of completely open Android offerings, most notably Google's own Asus-made Nexus 7.
Coupled with the 9-inch Nook HD+'s recent price cut, taking the 16GB model from £229 to £179 - the 32GB version is £199, while the 8GB 7-inch Nook HD costs only £129 - the addition of Google Play and companion apps makes the B&N tablets considerably more attractive than they were.
B&N's Nook software update is out today, but it's not known what deal the company struck with Google to make the change. If, as rumoured, B&N is planning to exit the highly competitive tablet market - and its recent slashing of its e-reader prices suggests it might be, or is at least feeling forced to use desperate measures to sell its kit - it's decent of it to have provided current and future Nook owners a way to continue to get software for their devices. ®