Nokia teases world+dog with snap of new 4G Lumia 928
Quick, get a soaking wet babe on a beach, that'll shift some gear
---
Pic Nokia nerds are all aquiver about the Finnish giant's latest smartphone, the Lumia 928 - but it appears to be little more than a Lumia 920 for US operator Verizon.
The 928 model now has a page on the Nokia website albeit with little information beyond a picture of the device which, with the page's URL, confirms the phone's moniker. A thumbnail of the snap is below.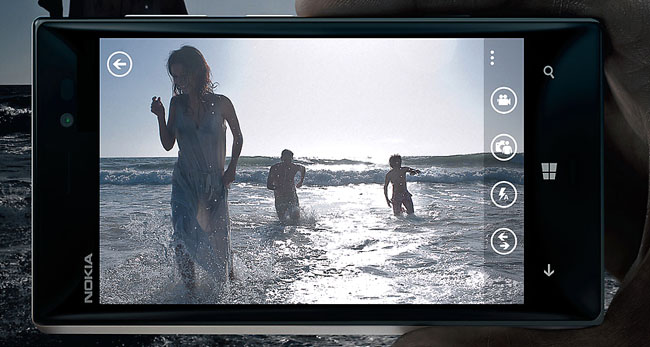 A young, thin woman soaked in water ... exactly what the admen wanted
A two-page spread ad placed in the latest issue of Vanity Fair magazine in the States uses the same picture, but also mentions Verizon and the phone's low-light-friendly PureView camera with optical image stabilisation.
There are no other spec details available from official sources, and it's hard to see the Windows Phone 8-powered 928 as anything more than Verizon's version of the 920 - AT&T having an exclusive on Nokia Lumias with that latter model number.
Rumours suggest the 928 will support 4G LTE, which the 920 doesn't, and may have an OLED screen instead of LCD, though though size will be the same: 4.5 inches.
The 928 is also said to be thinner and lighter than the 920, which implies a smaller battery capacity. What that means for the phone's time between charges, especially with 4G on board, remains to be seen. ®