MadeiraCloud trousers $1.5 million to explain AWS to bosses
There's money in ignorance
---
Amazon cloud manager MadeiraCloud has slurped $1.5 million from VCs who are betting that its visualization technology will make it easier for organizations to consume cloud infrastructure.
The investment by reputable VC firm Sequoia Capital highlights both AWS's dominant role within the market for rentable cloud infrastructure and its clunky management console, which MadeiraCloud replaces with a drag-and-drop visualization and management interface.
Though dedicated cloud admins will probably find its tools unnecessary, Madeira's visualization technology can help engineers explain how the cloud works to their pointy-haired bosses, and can make AWS more accessible to people who have previously worked mostly within visual on-premise management environments.
"Whether you an existing user or just making the transition, we want to simplify all aspects of the cloud," Madeira cofounder Daniel O'Prey told The Register.
The tools can also help new team members quickly learn about the architecture of their organization's AWS services by looking at the Madeira-generated infrastructure map.
"When people think about their AWS architecture they imagine these topology diagrams, but the initial diagrams they used to architect the application quickly become out of date and new team members have to figure our how the old applications were configured. Now that information is always a second away," Madeira CTO Peng Zhao said in a canned statement.
Madeira's good idea – revamping the AWS management console to make it easier to use for some of Amazon's most frequently used technologies – could also be its downfall. Amazon has a tendency to expand its offerings over time, frequently in response to customer demand and sometimes – as reported by The Register – in response to signals it garners from supporting an ecosystem of third-party providers. With Sequoia betting $1.5m on startup MadeiraCloud, Amazon has a signal that there's demand for a better console.
Bezops & Co already have tools such as OpsWorks and Trusted Advisor that have seen the Amazon cloud gain management abilities. Further development of tools and services like these are likely.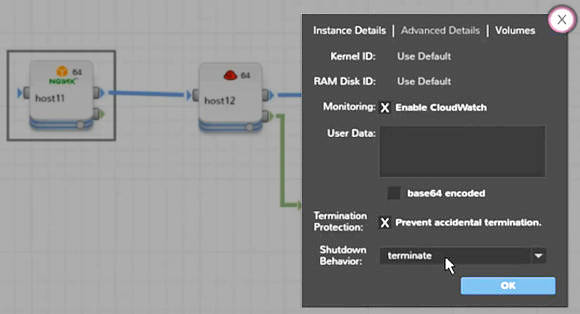 Console-free cloud management
"Cloud infrastructure adoption is growing at a phenomenal rate and there will be plenty of room for several vendors within the management space," an unnamed Sequoiva VC said. "What MadeiraCloud brings to the market is something completely different from all the other tools out there today and as cloud goes from early adopters to truly mainstream there will be a huge demand for companies that can make the transition easier."
MadeiraCloud will use the money to open a Sales and Marketing office in San Francisco, expand its team from four people to eleven, and fund the incorporation of further AWS technologies into its cloud. The company launched a public beta last June, and since then has been used by thousands of people; as of Wednesday, it's managing over $25m of AWS resources.
O'Prey hinted that along with not relying on AWS tech (Madiera has built its own orchestration engine rather than using AWS CloudFormation), the company could soon offer its services on other clouds. "Whilst we intend to stay dedicated to AWS in the short term, [the orchestration engine] gives us the opportunity to branch out to other providers more easily in the future," he said, "particularly in geographies that AWS don't currently serve and to add support for a variety of different tools to give our users the most choice."
MadeiraCloud's development hub is in Beijing, China. Amazon does not have a data center hub in China, and its only edge locations are in Hong Kong. ®