This article is more than 1 year old
Lego fan constructs Bletchley Park Colossus
Miniature homage to codebreaking giant
It's a tip of the hat today to Lego fan James Pegrum, who's created a splendid miniature representation of Bletchley Park's famous Colossus Mark 2: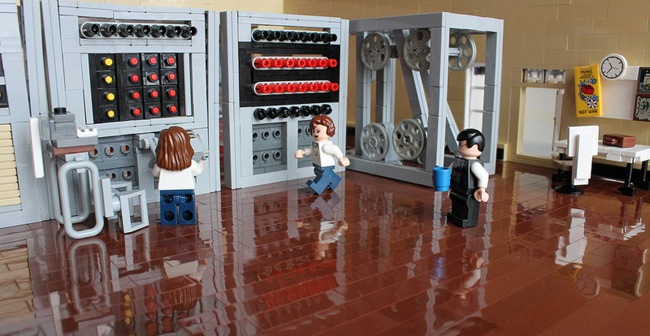 James Pegrum's not-so-colossal Colossus Mark 2
Working from an original photo of the Colossus, Adult Friend Of Lego (AFOL) James dipped into his stash of "hundreds of thousands" of plastic bits to put together his homage to British codebreaking history.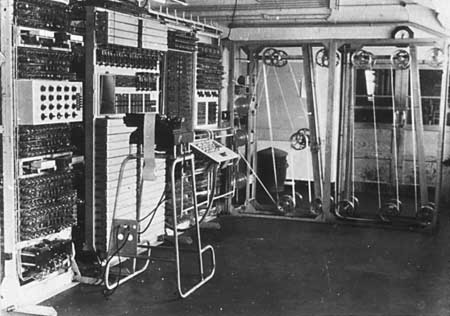 The real deal at Bletchley Park
James has been putting together such "dioramas" for while, originally inspired by a a Lego Spitfire model and a general interest in British history.
He told El Reg: "I started doing some builds based on the story of Boadicea, and from there it just started to grab my imagination."
The results are impressive. Here's James's take on the unfortunate moment the Great Fire of London kicked off in a baker's shop in Pudding Lane (bigger version here):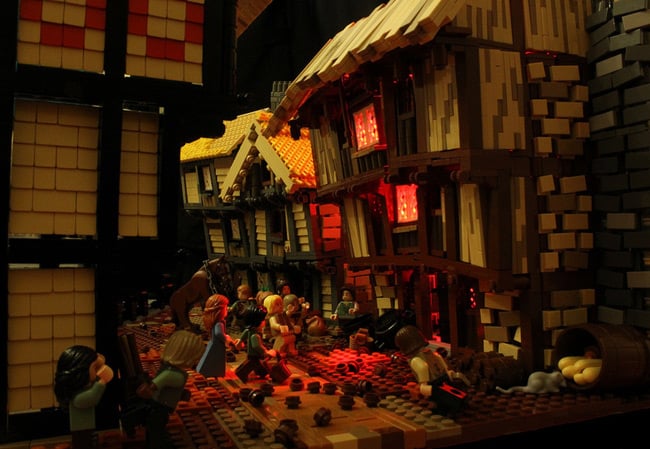 1666: A bad night at the baker's
James's dioramas are "one-shot" deals, he explained, in the sense that they're constructed, lit and photographed without recourse to any post-production.
He told us he was particularly challenged in his recreation of the death of Nelson, based on the painting by Arthur William Devis. "Getting the lighting right was very difficult," he said.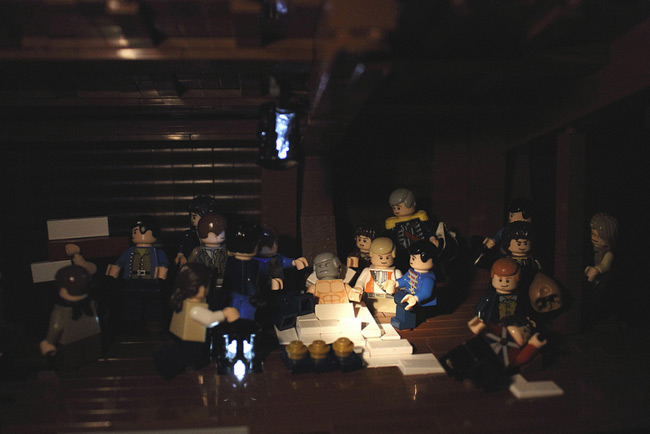 The death of Nelson
Inevitably, we felt obliged to ask James his opinion of Playmobil, the miniature reconstruction tool of choice at Vulture Central. He diplomatically said: "I had Playmobil as a child, but it's not so easy to build your own scenes, as there aren't as many parts available."
James now has two small kids of his own, who have yet to graduate from playing with Lego figurines to staging major events from British history.
Nonetheless, there are signs that a family tradition may be in the making. James noted: "One of my boys was mucking about with his figurines and I thought 'that might work for a diorama', so I stole his idea."
You can enjoy more of James's miniature work down at Flickr. We're obliged to him for permission to reproduce some of the results here. ®