It's official: Nokia's Verizon Lumia 928 is here
More likely to follow next week
---
Nokia's long-rumoured exclusive phone for Verizon, the Lumia 928, has been officially announced.
It's really a Lumia 920 with a more tapered body, an AMOLED (Active-Matrix Organic Light-Emitting Diode) screen, and a proper, grown-up Xenon camera flash.
It's also lost some weight: at 161.5g, it's a fair bit lighter than the 920's 185g, although the battery capacity is the same. A wild variety of rumours circulating since Christmas suggested it had a new aluminium case and had lost wireless charging - neither being true.
Verizon has confirmed it will stock the device at $100 with a two-year contract, from 16 May.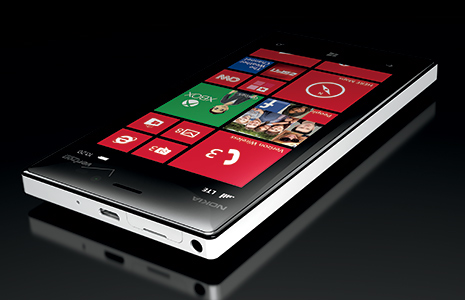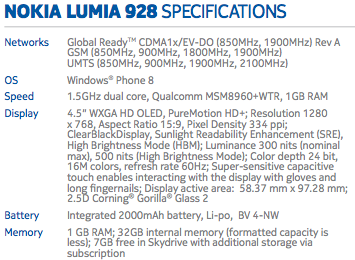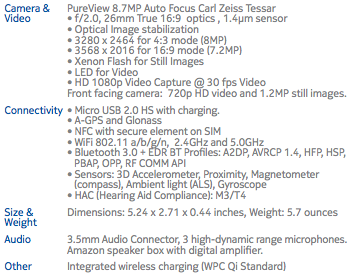 Technical specifications for the Nokia Lumia 928. Click here to enlarge.
You can find out more - but not much more - at Nokia's company blog, here.
The Lumia 920 was announced in September 2012 and only very limited quantities were made available - initially through an exclusive deal with Everything Everywhere - by the end of the year. So Nokia's high end is due a refresh. The much-glimpsed aluminium model may be announced at a Nokia event in London next week. ®