Builder-in-a-hole outrage sparks Special Projects Bureau safety probe
Well-digging Portuguese chap gets some serious protection
---
Last year, I uncovered the perfect antidote to the internet in an entertaining dig-a-well project, which went down, well, well with those who subscribe to the tenet "man cannot live by IT alone".
However, one aspect of the project did cause a bit of a health and safety furore among our beloved commentards: the moment when Portuguese builder Rui climbed into the pit to level the first section of concrete pipe: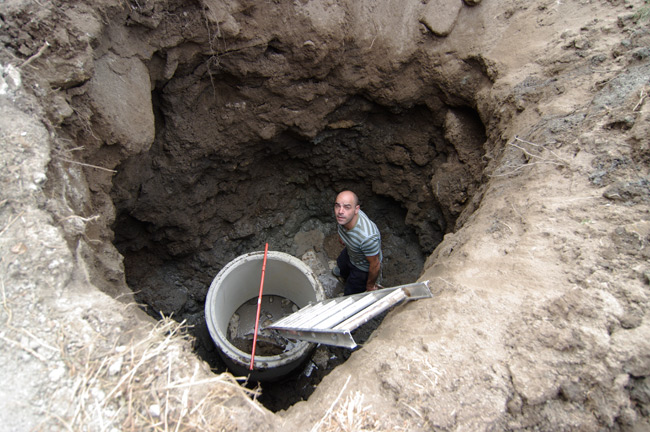 He miraculously survived this reckless descent into the Stygian depths, and the last readers saw of our plucky son of the Algarve was when he was standing atop the well's capped tubing, as I cracked a cold beer and pondered just how to continue the structure above ground level: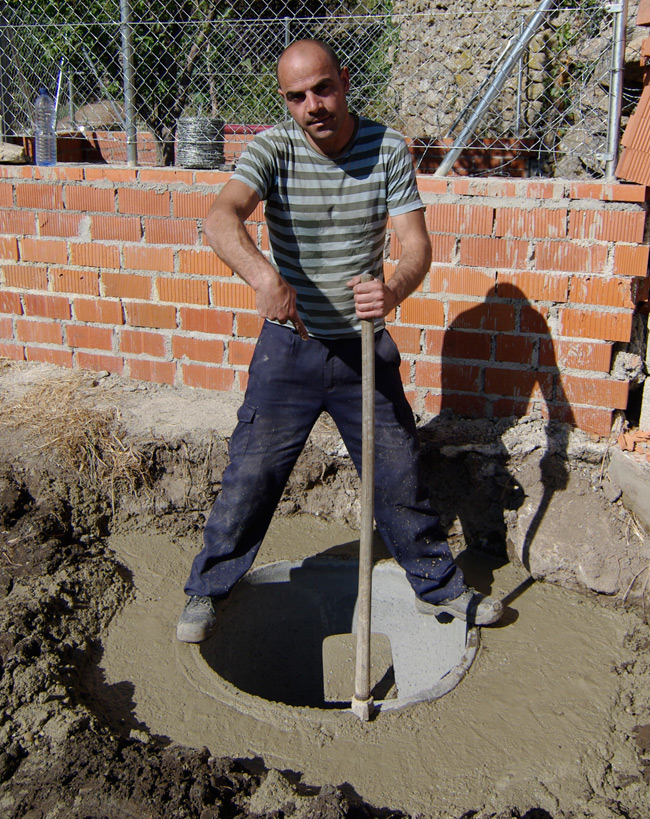 Fast forward six months, and we'd managed to create a stunning well-flowerbed-bench combo, in what's known as the "Luso-Spanglish Nouveau Rustique" style: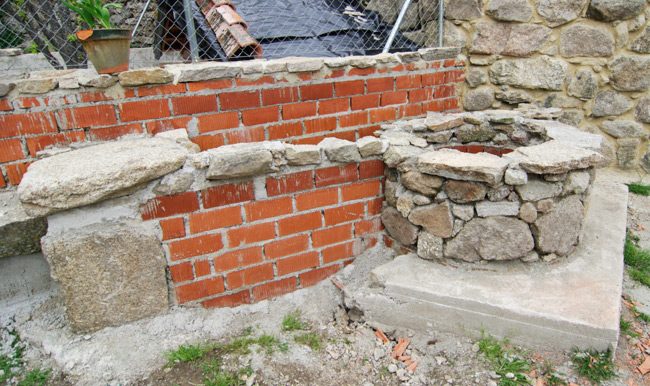 Rui was on hand earlier this week to finish the job, but mindful that pointing stonework and rendering is a potentially deadly activity, I insisted he don some full-blown protection: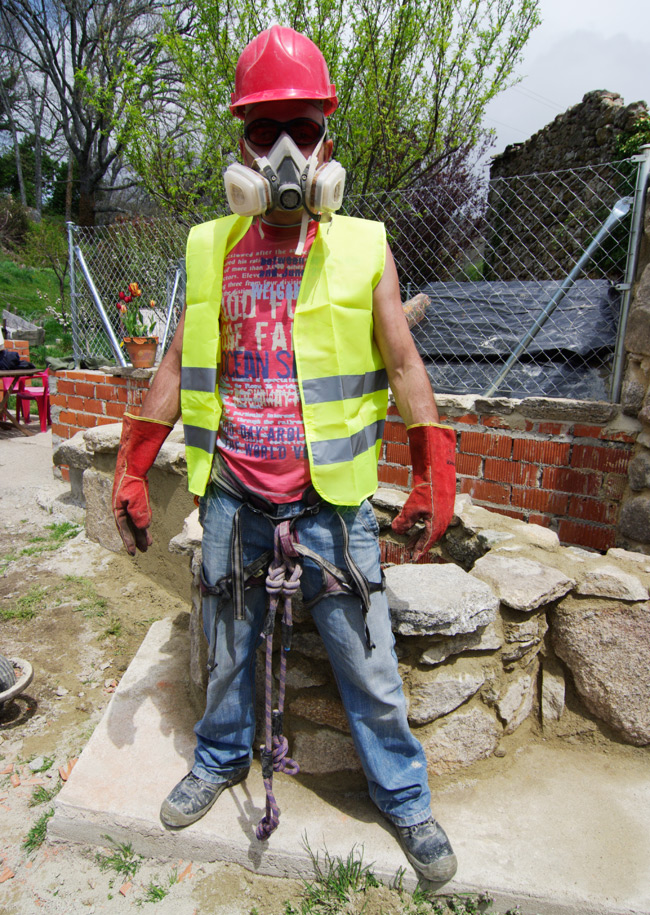 So, he's now got a hard hat, safety mask, reflective jacket, gloves, harness and steel toecapped boots, with advanced specs technology that offers protection against 532nm death rays.
Rui's also carrying a mobile phone, an emergency Personal Locator Beacon, plus a GPS tracker that transmits his position live onto my PC, ensuring that if he gets lost in the woods while skiving off for a smoke, I can call in ground and air emergency operatives before he's attacked and eaten by wild boar.
We're delighted to report that Rui emerged unscathed from the final leg yesterday, and here's the end result: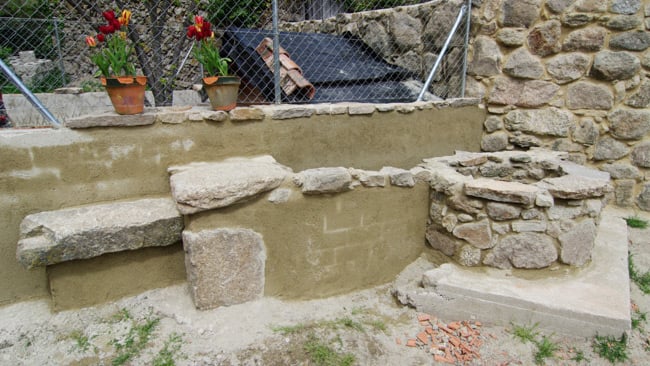 All that remains is to fill the flowerbed behind the well with soil, stick in some plants and Bob's your uncle. I'll be knocking together a wooden lid for the well in due course, just as soon as the full-body chain-mail suit I need to operate the circular saw arrives. ®
Bootnote
In case you're wondering, the chain-link fence is part of the dog pound, designed to keep my mutt pack contained when I'm not about. The black plastic behind the fence is protecting the roof of the new dog house, pending tiling. This luxury accommodation is an all-timber structure following the "Anglo-Castilian Swiss Chalet" tradition. Once the roof's done, and I've worked out some kind of tenuous IT link, I'll put together a photo report on this audacious piece of canine architecture.