ZX Spectrum cassette player lost? There's an app for that
Retro gone screechingly mad
Those with a working ZX Spectrum in their cupboards but lacking a working cassette deck with which to load programs need fret no more: there's an app for that.
The app in question, Speccy Tape for iOS, allows users to access the World of Spectrum database of abandonware. Once loaded into an iOS device, it then plays back the virtual tape, complete with eighties vintage analog screeches and the Spectrum's infamous flickering borders interface.
The idea is that you run an audio cable from your iOS device to your Spectrum, which translates the screeching into values in RAM. Once done, fire up the application and enjoy some computing at Z80 speed!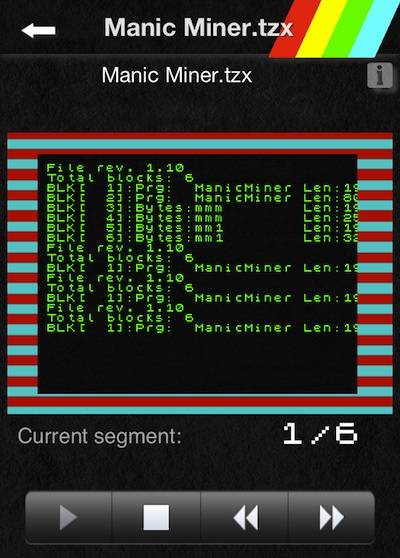 Screeeeeeee ....... weeohweeeeh like it's 1983
Sadly Vulture South's Spectrums (A 48k, Spectrum+ and Spectrum 3) are rotting in a landfill somewhere, so we've not been able to test the app to see if it meets the Speccy's notoriously finicky audio ingestion requirements. We can, however, say that it's wonderful fun to hear those old-school screeches emerge from an iPhone 5's speaker. For the first five seconds.
If anyone can get this working on a working Speccy, do let us know. Hat tip to Fat Duck Tech for spotting the app. ®