Which petite model likes a fondle and GETTING WET? Sony's Xperia ZR
Take this new mobe swimming. Just not deep, or for long, OK?
---
Pics Sony has come up with a new waterproof smartphone: the Xperia ZR, which is essentially an Xperia Z with a slightly smaller screen.
The gadget giant's other hydrophilic phone, the Z, is, our reviewer thought, "a bit of a slab". Thankfully, the Japanese manufacturer has launched a slightly more compact model.
The Xperia ZR's touchscreen is 4.6 inches to the Z's five, which means a drop on resolution, from 1920 x 1080 to 1280 x 720.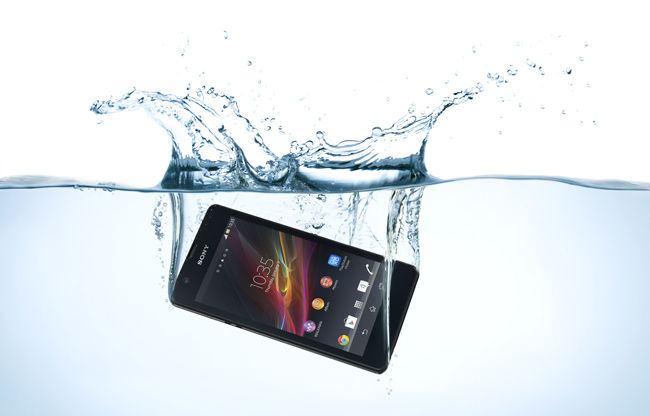 Plop
The ZR makes up the loss on the photography front. It sports a 13MP camera which, when combined with its compliance with the IP55 and IP58 dust- and water-resistance standards, means you can take full HD 1080p video when you go swimming.
Well, so long as you don't go any deeper than 1.5 metres and you don't spend more than half an hour in the pool or the pond, but not the sea. "The phone is not designed to float or work submerged underwater outside the IP55 or IP58 classification range that may lead to your warranty will being void," Sony warns sternly in the small print.
The new Sony pocket-fondler has 8GB of on-board storage, expandable using Micro SD cards. This will be a necessity, we suspect, since the OS, Android 4.1 Jelly Bean, will consume 3GB or more at least. The phone supports 4G LTE and 3G HSPA+, and has single-band Wi-Fi for local networking. Bluetooth 4.0 is present for smartwatch connectivity, and you can route video out to a TV through the ZR's HDMI-compatible micro USB port.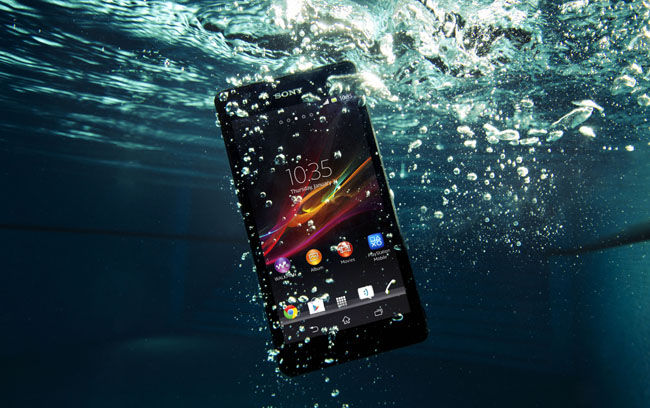 'I'M IN THE POOL'
A 1.5GHz Qualcomm quad-core CPU of the kind found in the Xperia Z keeps the ZR and its wealth of Sony trademarked technologies - Bravia, Exmor, Walkman and many, many more - ticking along.
Sony said the Xperia ZR will launch in various territories around the world before the end of June. There's no official word on pricing as yet. ®