Amazon launches own currency
Web bazaar now 'coining it', for self and devs
---
Amazon.com has started printing its own money.
The company's effort, dubbed Amazon Coins, will be familiar to anyone that has acquired Microsoft Points or Nintendo Points, as the Coins require consumers to stump up real-world cash in return for a balance of online-only credit tied to a single store. Coins can be spent in Amazon's AppStore or on other goods from the company's site.
Currently offered to US customers only, and redeemable on Kindle Fire devices or at Amazon.com, Coins cost $US4.80 for 500 and are also sold in lots of 1000, 2500, 5000 and 10,000. The more one buys, the higher the discount, with 10,000 Coins costing $90 for a ten per cent discount.
The Coin:US Dollar exchange rate appears to be fixed at C100:$1.00.
Amazon will continue to accept credit cards and other payment mechanisms, but buying Coins will mean a route to discounts. Amazon's doubtless hoping Coins buyers will not spend all of their balance at once, giving it the chance to sit on that cash and perform clever balance sheet gymnastics made possible by punters who send it cash for Coins without actually buying stuff. Amazon can probably use the resulting cashflow boost, as its ability to produce profits is infamously erratic.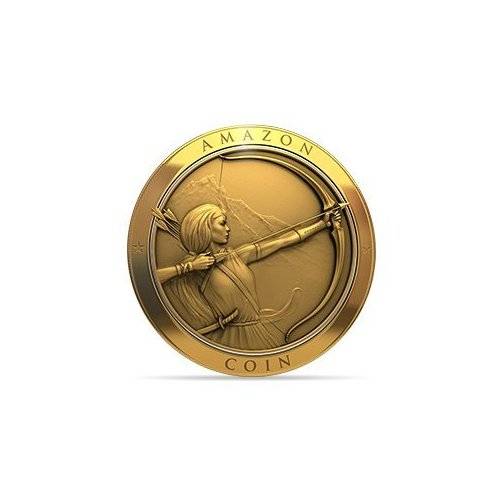 An Amazon Coin
Coins are also being suggested as a way to make in-app purchases, a role Amazon is promoting to developers as a way to make more dough. Used in that role, Coins could be a handy way to keep kids' in-app spending under control. There's no indication, however, that Amazon has made it possible to buy Coins and direct them to another account, which puts the kybosh on that idea until Amazon tweaks its systems.
Every US-based Kindle Fire owner has been given 500 Coins, but the gift can only be spent on the Amazon Appstore. There's no word on when the rest of the world will be offered the chance to get their hands on Coins. ®