Astronaut Chris Hadfield's Space Oddity ends in Kazakhstan
Crooning Canadian 'naut returns to terra firma
---
Canadian astronaut Chris Hadfield is back on Earth following a 144-day stay aboard the International Space Station, which ended on a high note when the crooning spaceman released an impressive high-altitude version of David Bowie's Space Oddity.
Hadfield and fellow Expedition 35 'nauts Tom Marshburn and Roman Romanenko touched down in their Soyuz TMA-07M spacecraft in southern Kazakhstan at a tad after 02:30 GMT this morning.
Hadfield has become a bit of a musical celebrity since strumming his guitar "with deference to the genius of David Bowie". The Thin White Duke himself gave the interpretation his seal of approval, tweeting "Hallo Spaceboy..." to Canada's finest.
Hadfield's own Twitter feed has attracted over 900,000 followers during his stay on the orbiting outpost. They've been rewarded with some fine snaps from aloft, including this striking image of the Galapagos Islands: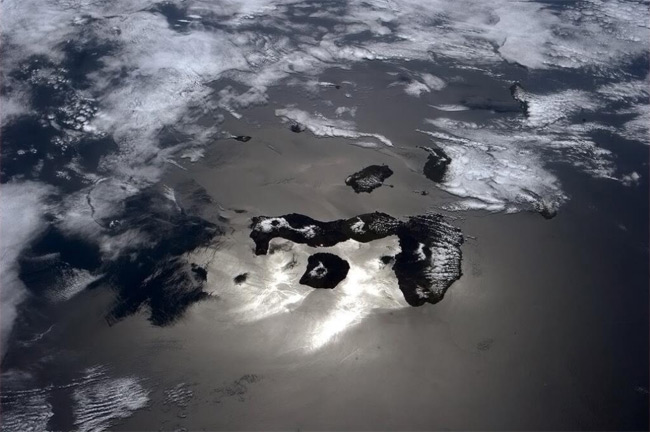 "The Galapagos - just far enough apart to give Darwin something to think about", Hadfield notes.
Following his touchdown this morning, Hadfield said: "Safely home - back on Earth, happily readapting to the heavy pull of gravity. Wonderful to smell and feel Spring."
A proud Canadian Space Agency enthused: "144 days on the ISS, 146 days in space, 2,336 orbits around the planet and clocked almost 62 million miles. What a ride!" ®