Whiptail CEO: Big Blue's flashy BEELLION doesn't faze us
Cannibalising your own lines? Not for us
---
Interview Undaunted by IBM's billion dollar investment in flash, all-flash array startup Whiptail is banking on new investor SanDisk, says Whiptail CEO Dan Crain.
Whiptail's plans also include introducing 3D chips into its arraysand developing "revolutionary" array software and management products.
It has no intention of entering the server flash market, instead sticking to its flash array knitting. Likewise, the company isn't looking at flash-based cold data storage, instead seeing lots of scope in top tier all flash arrays and having no wish to dilute its focus.
We talked to Whiptail CEO Dan Crain about his thoughts around flash array developments.
El Reg: What are your thoughts on moves to new NAND process nodes - 2X -> 1X --> 1Y --> 1Z. Will Whiptail do this to increase the capacity and density of its arrays?
Dan Crain: Yes, we are actively looking at numerous new flash technologies with our partners as a way to bring Whiptail products to the next level. As with all new advances in the space, we will follow the manufacturing process path to understand the various behaviours of the new generations of flash memory. Our relationship with SanDisk provides insight into the evolution of NAND flash.
El Reg: Does Whiptail have thoughts about using TLC flash in products? For example, in cold archival storage where reads far outnumber writes and tape read time is too long? Would de-duplication then be necessary to get cost/GB down towards tape?
Dan Crain: We think it's interesting for precisely this application. While we have no immediate plans here, as the market for top tier all-flash arrays is still developing – and we're focused on that – we do think there may be some promise for TLC flash in the future.
El Reg: What is Whiptail's view on providing a greater range of system software and data management products?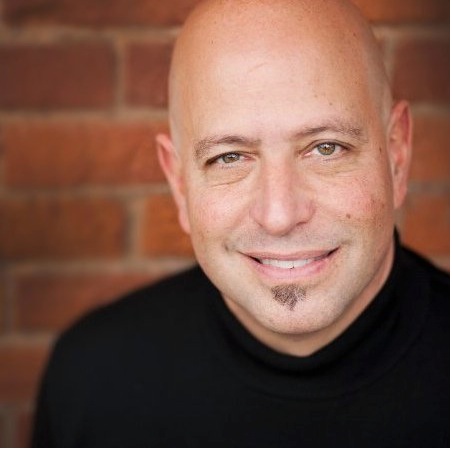 Whiptail CEO Dan Crain
Dan Crain: We already provide a substantial range of software and management features and tools. Over the next few years, we will bring revolutionary concepts to the market that can only be accomplished by combining flash technology with our RACERUNNER software and architectural designs.
El Reg: Does Whiptail see a need in its markets to integrate with flash-using servers more closely?
Dan Crain: Not precisely, as there are usually different use cases. Server-bound flash is not usually viewed as storage, but rather a tactical place for specific data sets or caching. Nearly all users we speak with tell us that their server-side flash approach is tactical – on an as needed basis – rather than strategic storage.
El Reg: What will be the impact of IBM's $1bn flash push on the market generally?
Dan Crain: We are not sure it will have very noticeable impact. IBM is talking about investing $1bn over 10 years. I suspect that we, while clearly not at that level, will have invested quite a large amount as well over that time. We have already invested a large amount in R&D in the past few years, with millions more dollars scheduled during our roadmap execution.
El Reg: In a market looking forward to the entry of the incumbent major suppliers - EMC, HP, IBM, NetApp - how will start-ups fare and what must they do to prosper?
Dan Crain: It's unclear whether the incumbents will prosper here or not. There is a slippery slope for them, as they watch their core HDD array business decay while sales evolve toward solid-state technologies. What remains to be seen is how the existing companies price and position their products in the coming years. We have already seen some of the products announced become severely crippled in order to not distract their customers from their existing installed product lines. The good news is they are not denying the relevance of the space anymore. But the bad news for them is the only way to prosper with SSD arrays is to literally sell against themselves and cannibalise their existing high margin HDD-based product lines.
3D chip arrays?
By taking SanDisk's investment, Whiptail gets a stronger link to flash chip supplies as SanDisk partners Toshiba in flash foundry operations. Thus Whiptail may be building arrays using 3D flash chips in three to four years' time. El Reg thinks certainty of flash chip supply is going to mark out the flash array winners from the losers, and Whiptail is better placed to be a winner with SanDisk as an investor. ®