MYSTERY Nokia Lumia with gazillion-pixel camera 'spotted'
With 20Mp sensor - NOW will you try Windows Phone 8?
---
Nokia will plug the boffinry behind the 41-megapixel camera in its 808 PureView phone into a new Lumia smartmobe, it is rumoured.
The technology involves a gigantic sensor capable of taking gazillion-pixel photographs and clever software to refine the image into a sharp 3MP, 5MP or 8MP shot. The results can match the output of an SLR.
Alas, the system took so long to develop that when it finally appeared in the 808 last year, it was tied on the now-deprecated Nokia Belle OS, or Symbian to you. (Our professional photographer's review of the tech can be read here.)
There was another problem. The camera housing protudes substantially from the 808, posing a dilemma for Nokia's phone designers. People are used to taller and wider devices now, but baulk at thickness.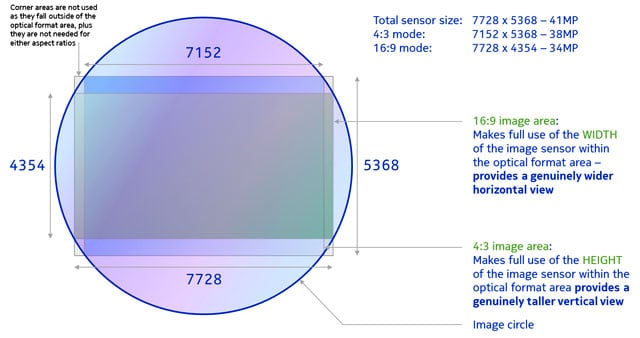 808 state ... The megapixel oversampling tech in the PureView phone
But, according an industry source speaking to the WMPoweruser blog, a Windows Phone 8-powered Lumia model incorporating the oversampling technology is in the works with a smaller and less obtrusive camera unit.
This is in line with rumours suggesting Nokia is working on a hybrid device. Such a beast would combine the optical image stabilisation feature of the Lumia 920, 925 and 928 and the oversampling sensor of the 808 PureView. A native sensor of, say, 20Mp would not require such a substantial housing, and allow it to fit in a suitably tweaked Lumia case.
The resulting device, which bloggers have decided is called "EOS", could resemble the 920 but with a lighter and more tapered body. It's claimed a Xenon flash will be fitted, which we rate as highly likely, and automatic retractable lens cover, which we reckon is unlikely.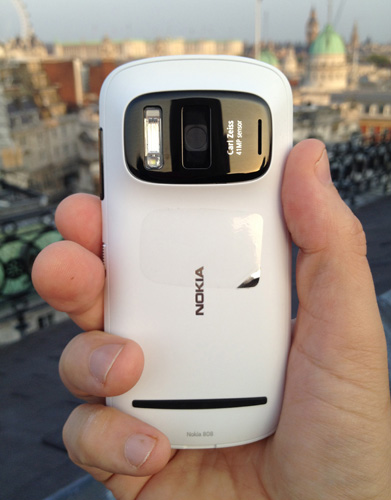 Subtle, really subtle ... the 808 PureView's massive camera unit
Incidentally, the Symbian-powered 808 received a major overhaul at the tail end of 2012 in the Feature Pack 2 software upgrade - giving it a new multitouch on-screen keyboard - and amazingly, it continues to receive tender loving care in the form of regular updates. It's probably worth another look. The imaging technology showcased remains peerless, but perhaps not for too much longer. ®