New 4TB drive spaffs half a telly season into your eyes AT ONCE
You like porn Game of Thrones, right? How about 16 eps simultaneously?
---
Seagate has a new 4TB 3.5in hard disk for digital video recorders, TV set-top boxes and other such entertainment gear.
The Video 3.5 HDD can operate 24 hours a day, seven days a week, with an initial 0.55 per cent chance of drive failure per year. It has a wide range of capacity points - 250GB, 320GB, 500GB, 1TB, 2TB, 3TB and now 4TB - and a 6Gbps SATA interface for the 3TB and 4TB products. The others make do with slower 3Gbps SATA.
This rotating rust spins at 5,900RPM. Its sustained data delivery rate varies with capacity: Seagate reckons it's 180MB/sec for the 3TB and 4TB models, 144MB/sec for the 2TB one, and a curiously high 159MB/sec for the 1TB disk.
The 2TB and below models are renamed Pipeline HD products, which El Reg reckons are descendants of the old Barracuda Green disks.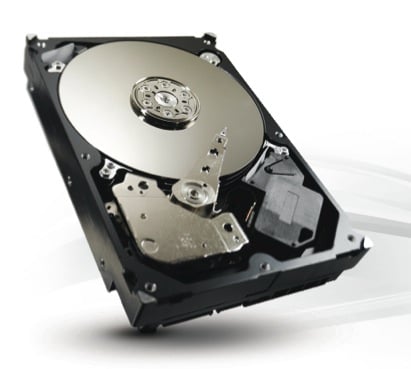 The Seagate Video 3.5 HDD
Seagate claims the 4TB Video 3.5 HDD can deliver up to 16 simultaneous high-definition video streams, and provides enough storage for 480 hours of such vids.
It's qualified to operate in temperatures of up to 75°C. The height dimensions are interesting: the 4TB, 3TB and 2TB disks are 26.1mm high; the 1TB, 500GB, 329GB and 250GB models are 20.2mm - so, did we lost a platter or two?
The 2TB, 3TB and 4TB drives could be four-platter products while the others have three. The product weights suggest a platter count change between the 1TB and higher-capacity drives as well:
3TB and 4TB - 650g
2TB - 635g
1TB - 415g
500GB and 320GB - 420g
250GB - 395g
The company has a smaller format Video 2.5 HDD, which offers up to 500GB of capacity and 12 simultaneous video streams. Pricing for the new 3.5in drive is not available at time of press. ®