Smartwatch face off: Pebble, MetaWatch and new hi-tech timepieces
Tick, tock, Tweet
ConnecteDevice Cookoo

The Cookoo is novel among smartwatches in that the watch bit is entirely separate from the smart part - all they have in common is the casing, which is claimed to be water-resistant to 50m. You set the mechanical analogue face manually, and the Japan-made movement is powered by its own battery. This cell is good for three years of time-keeping, claims ConnecteDevice.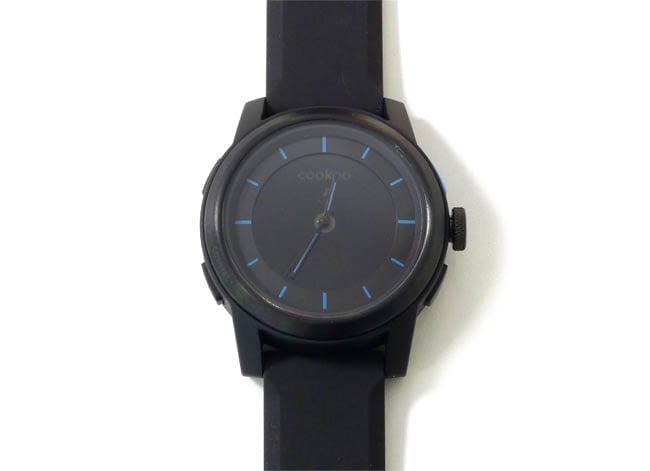 The advantage is that the Cookoo still functions as a watch even when the Bluetooth-based notification system has run out of charge, or has been turned off, though it also means your watch can't use an internet time server or your phone's clock to stay in sync. I don't like the fact there's no date readout, and the minimalist, blue-on-black Swatch-style design won't appeal to everyone, either. It's not an overly large watch - the diameter is 44mm - but it is thick: 16.33mm front to back. It's comfortable to wear.
Behind the hands sits a white-on-black LCD screen with a backlight that glows for a moment at the press of a button. Icons tell you when your Cookoo is connected to the phone by Bluetooth 4.0, when a call comes in, and when a Facebook post or tweet has been received by the phone. It'll warn you your phone's battery is almost out too, and notify you of alarms and calendar entries - though you'll still have to look at your phone to find out what they are: there's no caller ID or message readout, just the icon to tell you what kind of notification has been received.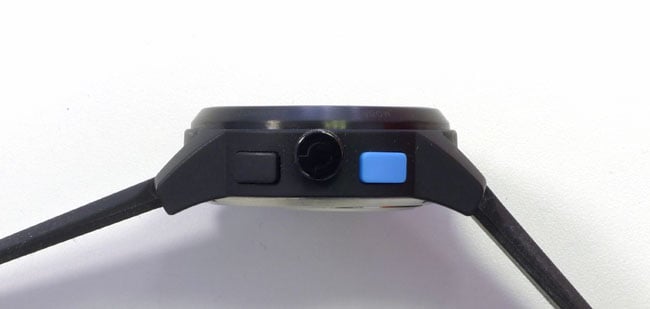 There's a coloured button on the side of the watch to acknowledge a notification and hide it. With a longer press it also enables and disables the notification beep and/or vibration. A third button powers down the Bluetooth link, whether you need to conserve power or you're about to take a flight and need to switch off radio-spaffing gadgets. A second battery, for the Bluetooth system, isn't rechargeable, but ConnecteDevice includes a spare in the box - it's a CR2032, so easy enough to find if you need a fresh one - and it reckons each should last a year, less if you get lots of notifications or watch and phone frequently move out of range of each other.
A fourth button is customisable, though for now you have pick three out of four possible choices: find your phone; remotely trigger the phone's camera shutter; check in on Facebook; and save your current location on a map presented by the companion app. The three actions are selected with short, medium or long presses of the button. It'll also work as a media player remote control, though this disables the custom functions.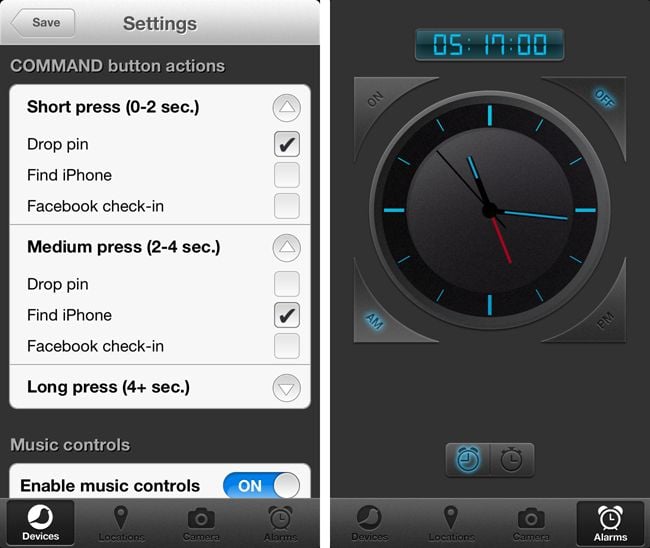 ConnecteDevice promises more custom button choices in future, but this is contingent on app updates. So far there's only an iOS app, though an Android version is being considered, ConnecteDevice tells me. The app is clearly a work in progress: there's no notification for incoming email or text messages yet, for instance, which limits the Cookoo's utility somewhat, though ConnecteDevice is keen to talk to developers who want to support its gadget in their apps. With no alphanumeric display, you'll still have to check your phone to see who texted or called.
And that's the Cookoo's fundamental flaw. It's inexpensive and looks good, but for now it's really just an alternative to your phone's own bleeper and buzzer. The Casio G-Shock is less functional, but at least I can see who an email is from and choose whether I want to pull my phone out to find out more.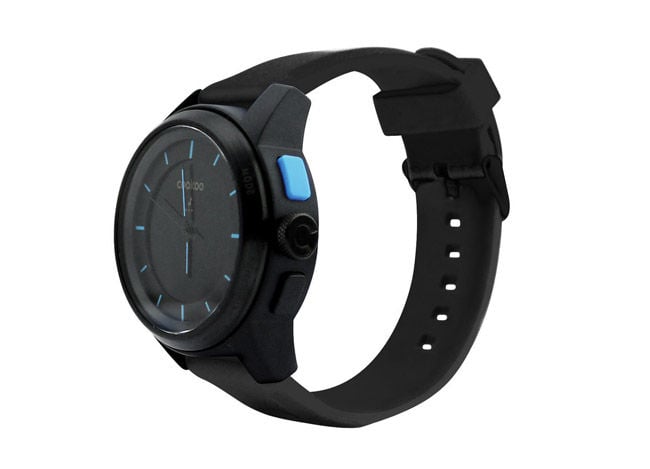 In addition to extending the Cookoo's functionality, ConnecteDevice has some issues to fix too. All my Twitter mentions were registered by Cookoo twice. Then there's the inevitable short range of a Bluetooth link - it's easy to exceed it. The result: the watch bleeps regularly, and the phone makes an annoying cuckoo call - even with the ringer disabled. You can set the watch to just vibrate in this situation - which is what most other smartwatches do; they too suffer from limited Bluetooth propagation - but you can't turn off the irritating cuckoo noise.
If you're going to have to keep your phone close to avoid this, or to see who has just texted you, why bother with the watch at all? Unfortunately, ConnecteDevice has no compelling answer to that question.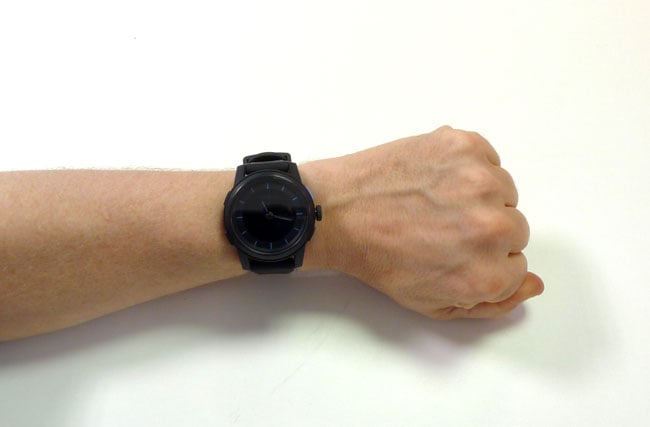 Price
$129 (£83)
App platforms
iOS
Case
Diameter: 44mm; thickness: 16.3mm; material: plastic
Strap
Length: 255mm; width: 22mm; material: plastic
More Info
Cookoo