This article is more than 1 year old
Paul Allen buys lovingly restored vintage V-2 Nazi ballistic missile
First space rocket of humanity, used to bomb London
Ex-Microsoft gazillionaire Paul Allen has acquired a V2 rocket for his Flying Heritage Collection.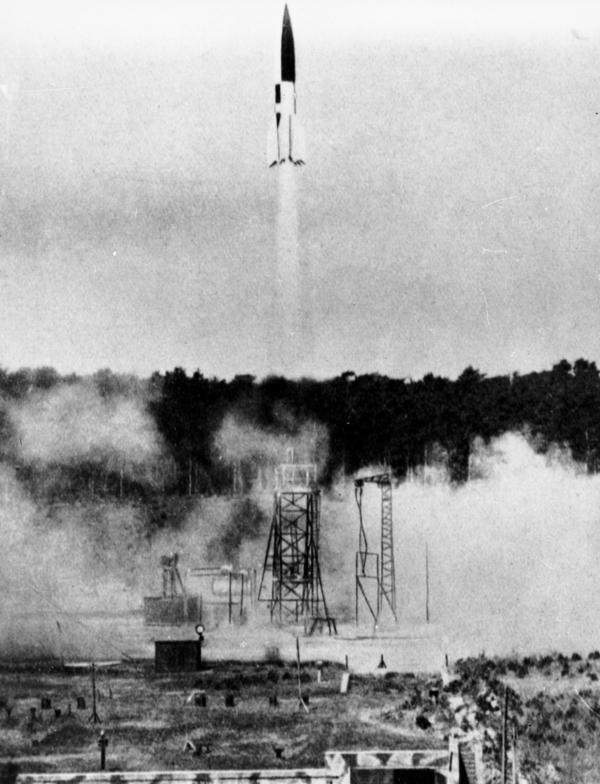 First human artifact into outer space ... en route to London or Antwerp with a one-tonne warhead
The Microsoft co-founder stumped an undisclosed amount for the Mittelwerk GmbH Vergeltungswaffe 2, having found himself with a few bucks lying around after an abstract canvas from his art collection for fetched a cool $43.8m at auction.
There are only 16 V2s remaining in the world, half a dozen of them in the US. Over 3,000 of the rockets were fired in anger between September 1944 and March 1945. Belgium took 1,664 hits, mainly aimed at Antwerp, while Britain was on the receiving end of 1,402 of which 1,358 fell on London.
The 45-foot-tall rockets weighed better than 12 tonnes fuelled, and could reach a target up to 200 miles from their launch site having attained speeds of over 3,500mph and altitude of 55 miles en route. They carried a one-tonne conventional explosive warhead and descended to strike the Earth at better than Mach 2, making them impossible to defend against using the technology of the day*, but were not accurate enough to hit targets smaller than cities. ®
Bootnote
*Though British intelligence successfully made use of misinformation suggesting that V2s were overshooting London, causing the Germans to adjust them such that they mostly fell short in the Kent countryside thereafter.