Is the next-gen console war already One?
Microsoft's new Xbox - and more
Game Theory How else to start a Game Theory column other than with the Xbox One? With the dust starting to settle on news reports, I've gone for a rather more devil's advocate approach to Microsoft's unveiling. There's also room for a review of Metro: Last Light, and a quick look at the splendid The Last of Us to whet the appetite for next month's release.
Xbox One: separated at birth from a 1980s Ferguson VCR?
And so there we have it, Microsoft's cards finally laid bare: the Xbox One outed and the "future of the TV experience" revealed.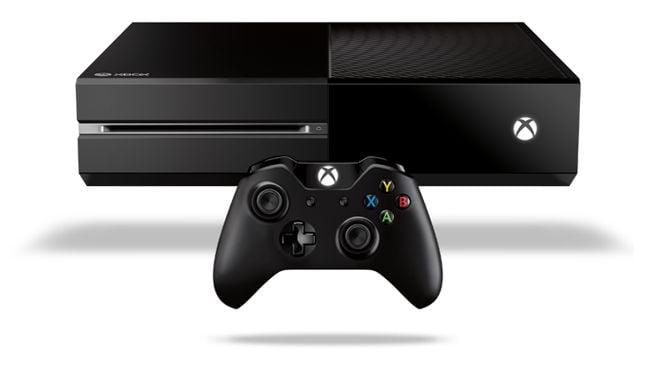 I witnessed the unveiling at Xbox's official UK press event, which involved a cinema screen, a sketchy live stream and BEER. Ale or no, I was left with an overarching feeling possibly best described as 'hmmm' by the event's end.
First off, that moniker. Not 'Xbox 720', thank Grud, nor the entirely more palatable 'Xbox Infinity', a last-minute favourite among those in the know. Not even simply 'Xbox', in a nod to Apple's iPad. Instead, Xbox One - paving the way, presumably, for 2020's Xbox Two.
We'll all become accustomed to it, of course. We did, after all, eventually lap up Nintendo's Wii - if you'll excuse the crude imagery. But really, Xbox One was the best they could come up with?
I can see the logic: 'But, but... it's the only "one" device you'll need in your lounge.'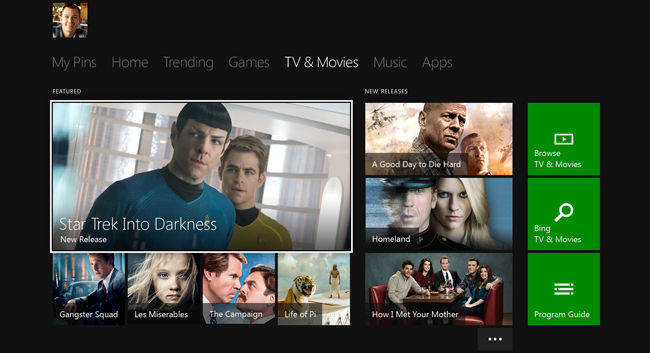 Old UI, old media
Well maybe, but most users will still need to plug their Freeview box or equivalent into it, ditto their home cinema system, so it isn't really the 'one' box you'll need, after all, is it?
Then there's the size of the thing. Thoughts of my family's 1982 Ferguson video player sprung immediately to mind upon seeing the beast for the first time. It looks glossy and sturdy – characteristics I admire – but if Sony's PS4 is even slightly svelte, it's in danger of looking like a box-model Skoda.
Finally, just when you thought it was safe, there's Kinect 2.0 to contend with. Microsoft's Skynet-like sentinel is apparently so advanced it can "see your heart beat", a feature, surely, only really useful if it'll dial 999 upon detecting an over-extended player suffering myocardial infarction.
It wasn't all bad news, however. Take 'Snap Mode', which will let us use two Xbox One functions at once. Multitasking, as we used to call it. Still, Surely anyone can see a use for being able to access the internet while watching TV, and even more so given the process is voice-driven.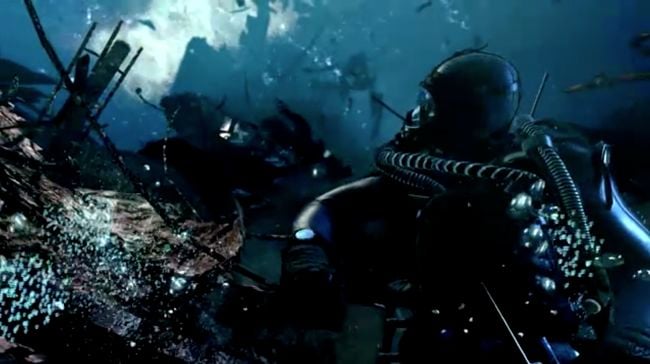 Call of Duty: Ghosts - sub optimal?
Then there's 'Xbox Alive' which seems to be the catch-all description for how Xbox One uses the internet to enhance TV. Sure, it'll be a US-only feature at first, but watching Game of Thrones with an extra dose of images and information seems interesting.
The games - remember those? - looked suitably beefed-up too, featuring the kind of visuals that up until now have been the sole domain of the high-end PC user. Then again, those unveiled were hardly our "favourite franchises reimagined", as Microsoft Studios' corporate VP, Phil Spencer, put it.
Consider Call of Duty: Ghosts. Call of Duty might be a favourite franchise for some, but Ghosts was hardly an example of a franchise 'reimagined', even if Activision did seem at pains to point out that this time fish will more realistically swim away from us.
After the show there was time for Harvey Eagles, Microsoft's UK Marketing Director, to take a few questions. He confirmed the lack of backward compatibility, even to the point where your XBLA games won't work on the Xbox One, either – a question of "architecture", apparently. Has Microsoft not heard of emulation?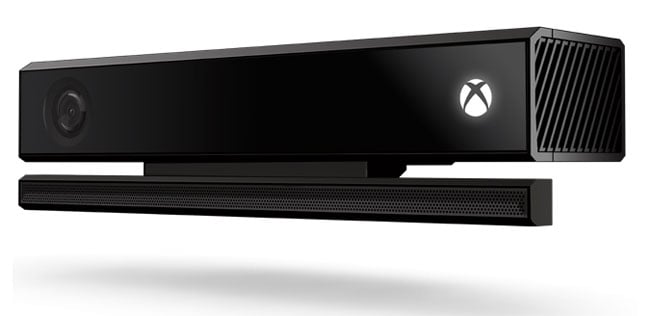 'kin 'ell, Kinect 2.0 is mandatory
More positively, he did state that pre-owned games will work on the new console, but there are 'policies' still to be worked out to that end. Then there was a conflicting explanation of the 'always online' issue, MS' man saying it wasn't a requirement, but US reports having it that your Xbox One will have to see the internet on a regular basis. A confusing mixed message that will probably only be resolved nearer to E3.
To conclude then: an odd choice of name, no price nor release date, few games showed thus far, and a lot of features that I'm not convinced I need. But then they were very nice graphics and voice operation is a potentially cool way of switching between functions. That said I still can't quite envisage myself mumbling "Xbox, BBC" whenever I want to watch Match of the Day...