Microsoft has unveiled two mice that for the first time pack a button that sends users straight to the Windows 8 Start screen, the unloved abode of The interface Formerly Known As Metro (TIFKAM).
The Sculpt Comfort Mouse and Sculpt Mobile Mouse are both unremarkable rodents, unless you get excited about wireless connections and Microsoft's BlueTrack "work on just about any surface" technology. There's also a Windows button Microsoft says "takes you to your Start screen, just like the Windows buttons on keyboards, PCs and tablets." When you stroke the blue strip on the Comfort Mouse also "cycles through all your open Windows Store apps in Windows 8".
Ordinarily we wouldn't pause to remark on rodents, but two things about these new beasts catch the eye.
One is the notion that anyone would want to use a mouse with a tablet. Microsoft is, we assume, referring to Surface tablets, which when used with a keyboard justify the use of a mouse. But is Microsoft really suggesting users would want to wield a mouse with a Surface used in "pure" tablet mode?
The second is the timing of the rodents' release. Imagine for a moment you ran a giant software company that introduced a new and unfamiliar user interface. Perhaps you'd think that a simultaneous release of mice to make that UI immediately approachable was a good idea?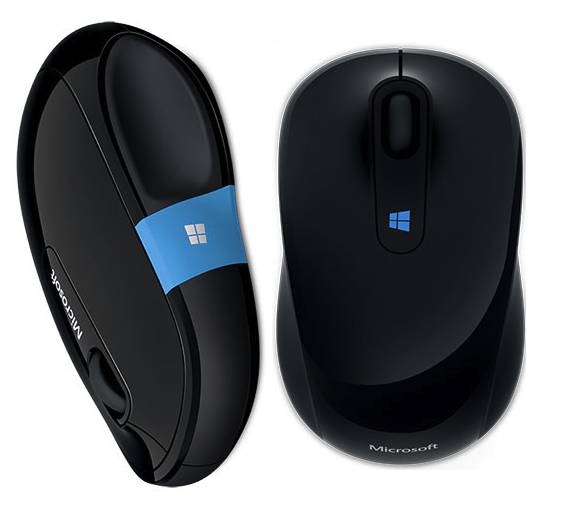 The Sculpt Comfort Mouse (left) and Sculpt Mobile Mouse (right)
Such logic seems not to have come to the fore down Redmond way. Little wonder then that most Windows 8 users ignore TIFKAM apps and use the OS as if it were Windows 7.
The two mice go on sale in the US in June. ®
Similar topics