'Chinese hack' scoops plan to Oz spook HQ
Designer of new building breached before building completed
---
Australia is in the grip of a hacking scare, with its national broadcaster airing claims that Chinese attackers obtained copies of the plans for its new spooks' headquarters.
According to the Australian Broadcasting Corporation's Four Corners program, copies of plans for the Australian Security Intelligence Organisation's new headquarters were obtained via a third-party contractor. The $AU631 million "secret" building (that is, what's inside is secret, the building itself is too big to miss and its location, between Constitution Avenue and Parkes Way in Canberra, is public knowledge) is nearing the end of its long and budget blow-out-ridden construction process, and is due for completion late in 2013.
"What's inside" is, however, exactly what Four Corners says was copied by the attackers, with complete plans for the building – including floor plans, cabling plans, security systems and server room locations.
The identity of the contractor wasn't given by the program.
The program also "reveals" that other government departments and Australian companies have been targeted by attackers – which is like reading someone's palm and telling them they had a difficult time at age 13, since practically every business and government Internet connection in the world gets regular intrusion attempts.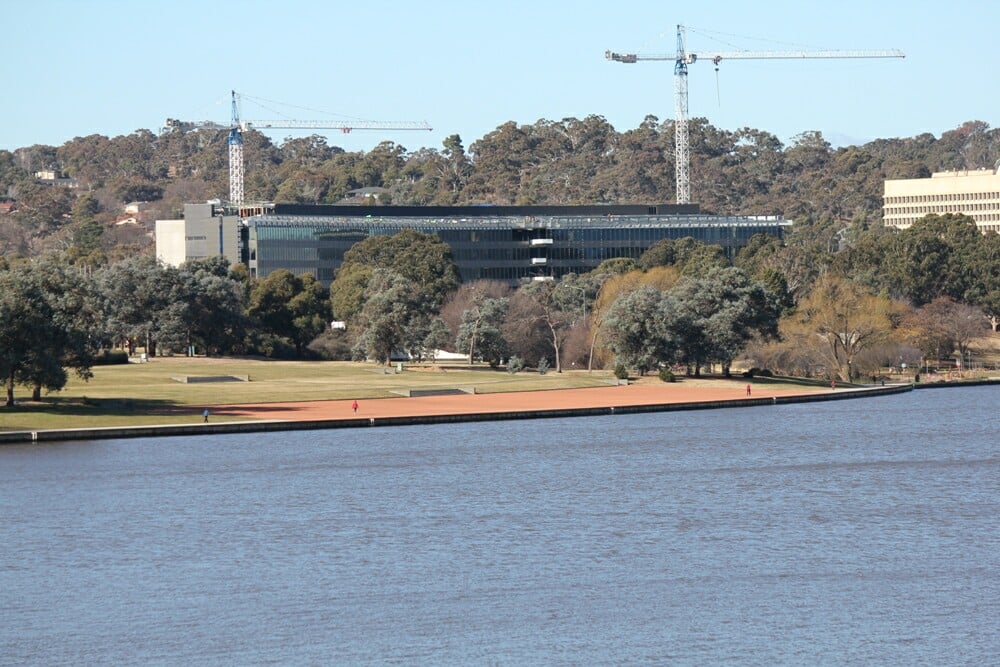 Plans copied by attackers: ASIO's new HQ in Canberra
More seriously, the program also alleges that designs for military radio systems have also been accessed, this time from an unnamed Australian-based manufacturer. Four Corners aired fears that this could compromise secret communications both in Australia and among its allies.
It also alleges breaches of undefined severity in the departments of Defence, Prime Minister and Cabinet, and Foreign Affairs and Trade. A breach might, however, mean anything from black-hats wandering through networks at will to someone carelessly clicking on the link and needing to get trojans cleaned from their machines. ®