Transporter upstart Connected Data could will merge with Drobo
Barrall, beam me up!
---
Updated Connected Data - the peer-to-peer, cloud-free, file sync 'n share Transporter-maker startup - could buy* Drobo, the supplier of the eponymous and absurdly easy to use protected file-storage devices. Both companies were founded by Geoff Barrall and he is currrently the CEO of Connected Data.
Barrall also founded Drobo, whose current CEO is Tom Buiocchi, and prior to Drobo, HDS, the FLGA-accelerated filer company bought by HDS. Originally called Data Robotics, Drobo supplies file-sharing devices for the desk and for rack-using data centres with an up-to-12-bay enclosure. Some of the devices are for personal file storage and appear to be PC or notebook external drives. Others are for groups of users and may have a NAS or an iSCSI SAN interface. Such a product, the 5n, is pictured below.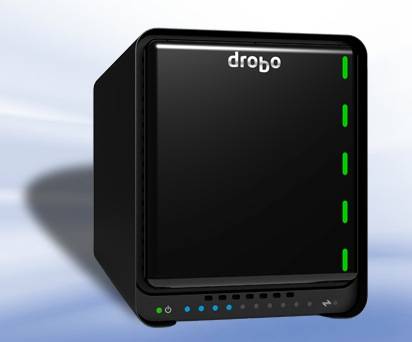 Drobo 5n desktop device
Drobo boxes use BeyondRAID technology for data protection, and can use either disk drives or SSDs. Most use 3.5-inch form factor drives, with a recent product, the 4-bay Drobo Mini, using 2.5-in drives.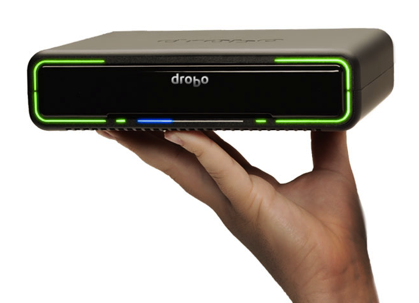 Drobo Mini
Read more on the device's background here.
The Transporter has just been launched in Europe after a February introduction in the USA. It contains a single 2.5-in disk drive and is a cloud-free file synchronising and sharing device with a Dropbox-style interface. It is aimed at consumers, prosumers, SOHO, and SMB organizations.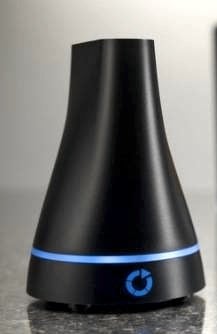 Transporter cloud-free file sync,
share, and access device
Our understanding from a source close to Connected Data is that it is in exploratory merger talks with Drobo. Start-up Connected Data has around $6 million in funding and has been trading for four months. Privately-owned Drobo has been trading since the second half of 2007, and in February 2011 had around 150,000 customers with fewer than 200,000 devices deployed.
In March of this year, Drobo said customers had purchased 1 exabyte of Drobo storage capacity; product prices range from $600 to almost $20,000. As a company it is obviously worth many, many times the value of Connected Data.
The Transporter has immense promise, defeating the need to use paying cloud file-sharing services when the capacity needed exceeds the free limit, nowadays meaning 15GB. However, the Transporter is limited in capacity, topping out at 2TB today and only being capable of using a single 2.5-in storage drive.
Should the merger talks succeed, we might envisage a product combination with Transporter edge devices surrounding a core Drobo. Alternatively, we might envisage a product convergence between the Transporter and the Drobo Mini and other personal-use Drobos. That would solve the Transporter capacity problem and add file sync and share to Drobo's existing personal storage and networked SAN/NAS storage products. ®
* Update
After we published this story, we received the following statement from Connected Data:
Connected Data, a provider of elegantly designed storage solutions to share, access and protect data, and Drobo, maker of award-winning data storage products, today announced they have entered into a merger agreement.

Geoff Barrall, founder and CEO of Connected Data, was the original founder and former CEO of Drobo.

The companies are currently in a 30-day due diligence process and will provide no further comment at this time.
My, that was quick...