In a rather embarrassing slip, the personal email account of Christopher Kojm, chairman of the US National Intelligence Council (NIC), has become the latest victim of been the cracker known as Guccifer.
According to screenshots seen by The Smoking Gun, Guccifer grabbed email exchanges with 9/11 Commission members, banking information, personal correspondence, and documents covering the latest Obama administration's transition earlier this year.
Kojm is a foreign policy wonk who heads the NIC and advises the executive on intelligence matters. Classified information doesn't appear to have been compromised, although no doubt there are some embarrassing tidbits to be had.
"Good night America where ever you are," Guccifer said in a "lengthy, rambling note" attached to the images. In it he calls President Obama "The Black Angel" and mocks the attempts of the Secret Service to find out his identity.
This is the latest political scalp for Guccifer, a cracker who has made a habit of subverting the accounts of the rich and powerful for fun. The cracker's debut was getting into the personal email account of the 41st US President, George HW Bush.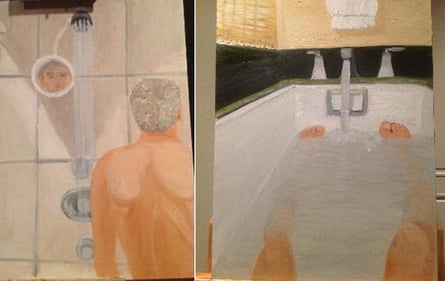 "Out, damn'd spot! out, I say!"
That instance uncovered a welter of personal information and contact information for the Bush clan and also introduced the world to the artistic ambitions of his son, the 43rd president. A series of self-portraits show that the younger Bush seems to spend a lot of time scrubbing himself down in the bathroom.
Other political targets have included US Senator Lisa Murkowski, General Colin Powell, former advisor to Bill Clinton Sidney Blumenthal, and two staff at the Council on Foreign Relations. Author Candice Bushnell and actor Rupert Everett are also claimed victims. ®
Similar topics