Brit adventurer Nick Hancock has postponed his attempt to occupy Rockall until next year after the cruel sea ended his attempt to land on the Atlantic granite outcrop last Friday.
Hancock had intended to spend 60 days atop the the sacred islet - some 480km west of Scotland - in aid of Help for Heroes, in the process breaking Greenpeace's 42-day record.
However, an 8m swell scuppered plans to lash his "RockPod" survival podule to Rockall, and he reluctantly beat a retreat.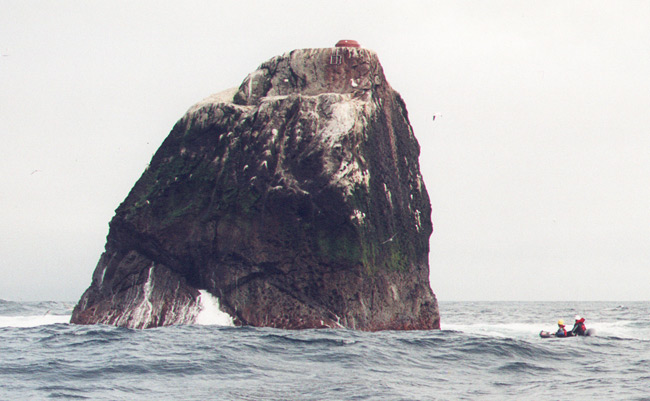 Not for the faint-hearted: Al Baker and Jamie Cambridge attempt to assault Rockall during your correspondant's own trip to the sacred islet in 2003. Pic: Mark Alden
Before his attempt, the plucky Brit admitted to El Reg that the landing was the make-or-break moment for the mission. He said: "This is when there's the highest risk of injury and when the weather and swell will be crucial."
The Guardian explains he's now conceded defeat - for this year at least - since "options for another landing were now heavily restricted by tricky weather and sea conditions, and the availability of the Orca III leisure cruiser he needs to make the attempt".
However, Hancock is now eyeing "a fresh attempt next summer and may pursue other options for getting there".
For now, though, he'll have to suffer the same disappointment this hack endured back in 2003, when my shipmates and I were similarly beaten back by the swell.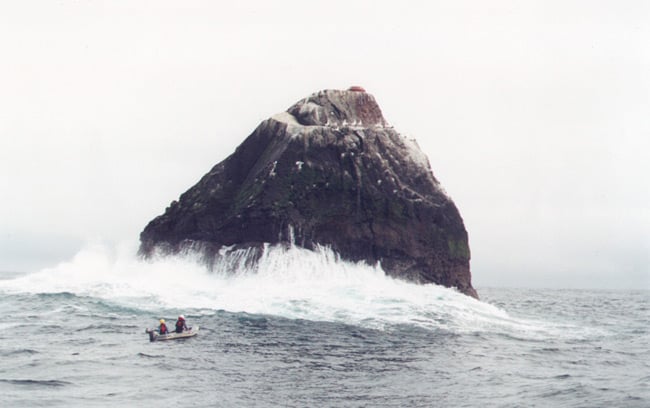 Neptune didn't smile on our 2003 attempt to assault the sacred islet. Pic: Mark Alden
Hancock said: "I was very, very down and disappointed early on Saturday and then yesterday – really thinking about it and relaxing, I got a bit of perspective. Perhaps trying to land on Rockall two years running was optimistic."
Hancock can take solace from the fact he did indeed set foot on holy ground last year during a reconnaissance mission, and can therefore claim membership of the exclusive Rockall Club.
I'm a member too, having returned to the world's remotest islet in 2005 in ideal conditions...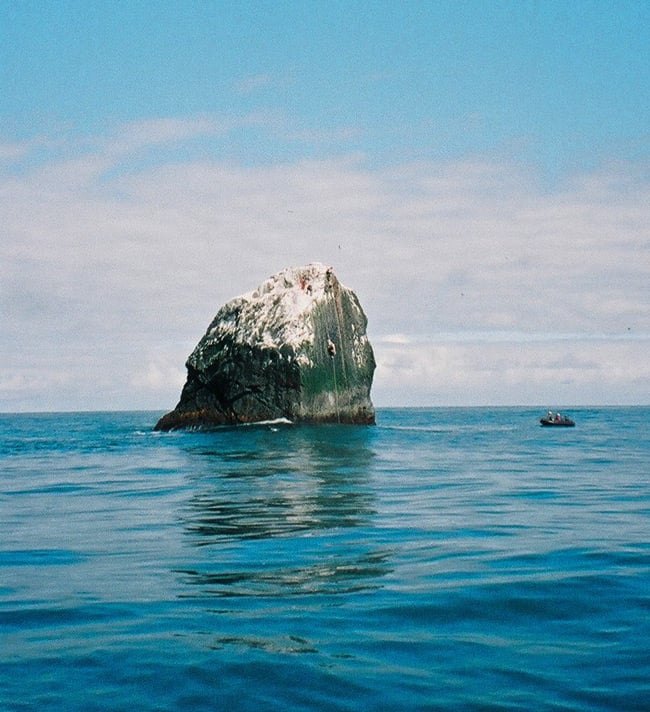 Success: Our 2005 ascent of the sacred islet
...when I was rewarded with this magical view: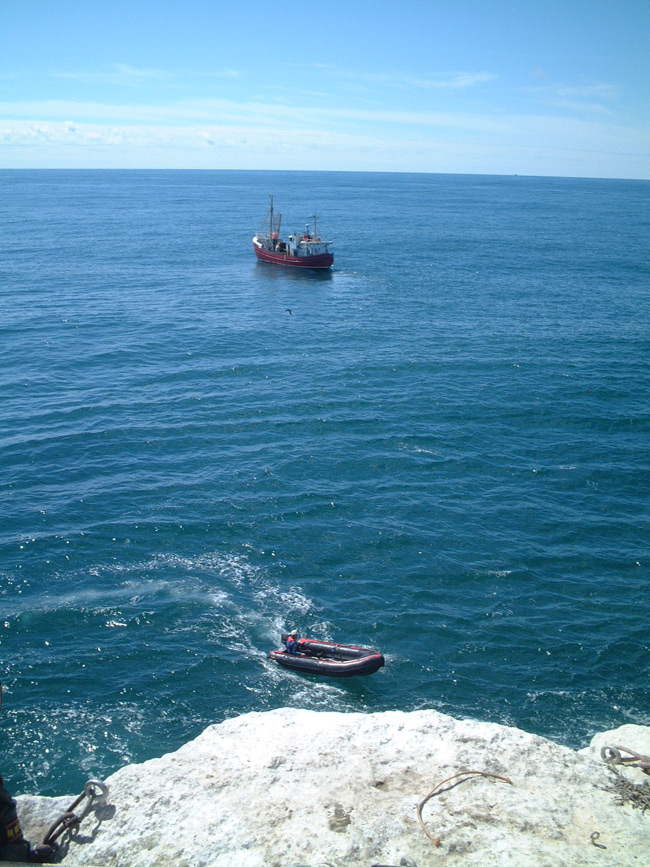 A rock with a view
®