This article is more than 1 year old
Seven all-in-ones that aren't the Apple iMac - and one that is
Fancy stroking something too big to fit down your trousers?
Product Roundup Pride comes before a fall, or so they say. When Apple CEO Tim Cook unveiled the new super-slimline iMac towards the end of 2012, he started by announcing that the iMac was now the top-selling desktop computer in the US.
Six months later, he has admitted that Apple launched the machine too soon, and that the complicated lamination process required to produce that streamlined profile had caused serious shipping delays – and probably didn't help with Apple's recent shock-horror fall in profits either.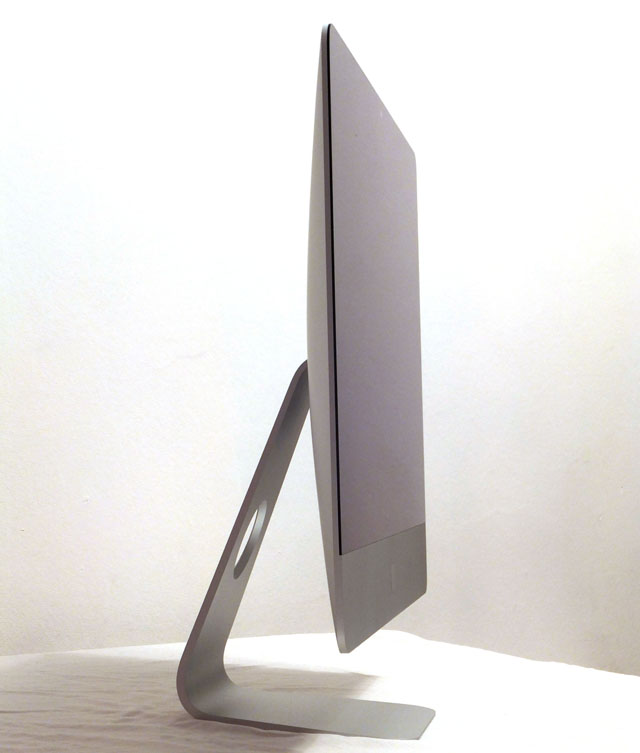 And while Apple struggled to get the iMac out of the door, PC manufacturers were busily working on a new generation of all-in-one machines that take advantage of the touch-controls in Windows 8.
In this round-up of the major iMac alternatives, I've focused on high-end all-in-one models with 27-inch displays wherever possible, although some manufacturers simply don't go beyond 23-inch or 24-inch screens. Many of these all-in-one PCs are designed with home entertainment in mind, so they tend to stick with 1920 x 1080 resolution displays for Full HD video playback, along with entertainment features such as a Blu-ray player, TV tuner and HDMI input for a games console.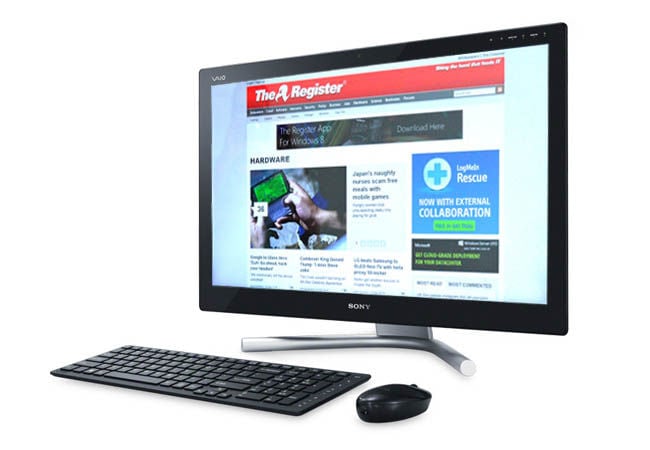 Most of these entertainment systems also have relatively modest dual-core Intel Ivy Bridge Core i3 or i5 processors, which will be perfectly adequate for running MS Office and other productivity apps, but they certainly aren't powerful enough for professional-level graphics and design work.
In contrast, models like the iMac itself and Dell's XPS One 27 provide a resolution of 2560x1440, which works well for high-end design software such as Photoshop, and for large workspaces like those modern software IDEs prefer. Both these machines are also equipped with powerful quad-core processors that can handle these sorts of tasks.
PCMark 7 Benchmark Results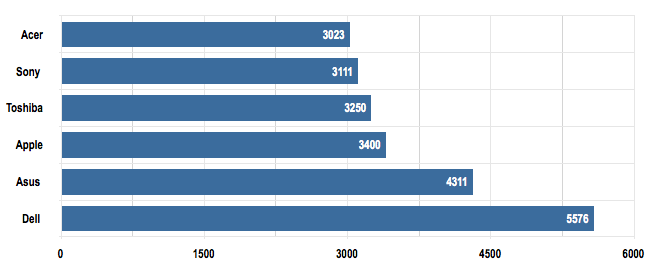 Longer bars are better
We were unable to benchmark the HP and Lenovo AIOs
When the new iMac was unveiled, I was disappointed to see that it was even more expensive than its predecessors, and was expecting to find that its PC rivals would be considerably cheaper. However, the touch-sensitive displays used by most of the iMac's Windows 8 alternatives can be pretty expensive and – in the case of a 27-inch display – can add as much as £200 to the overall price.
To be fair, touch controls do work better on these large screens – especially when you tilt them back and do the cool Minority Report thing – but they also mean that many of these Windows PCs are now even more expensive than the iMac. Dell cleverly offers the XPS One 27 in both touch and non-touch versions, and while home users will probably get off on the novelty value of a touchscreen, pros can save themselves quite a bit of money by opting for an all-in-one with a more conventional display.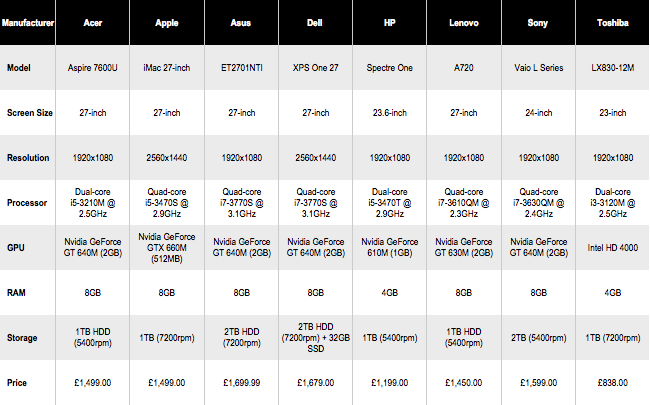 Click for larger version