Acer Aspire 7600U

The rigid right-angles of the Aspire 7600U may lack the elegance of the iMac, but with a maximum thickness of just 35mm – decreasing to 20mm at its thinnest point – this is still a very smart and versatile home entertainment system.
Bear in mind, too, that the 35mm section includes a Blu-ray drive. The screen resolution is just 1920x1080, rather than the 2560x1440 found in some of the other 27-inch AIOs, but the display is bright and sharp, and works well for watching video or browsing the web. The adjustable stand also allows you to tilt the screen right back, which feels more comfortable when using the touch-screen controls in Windows 8.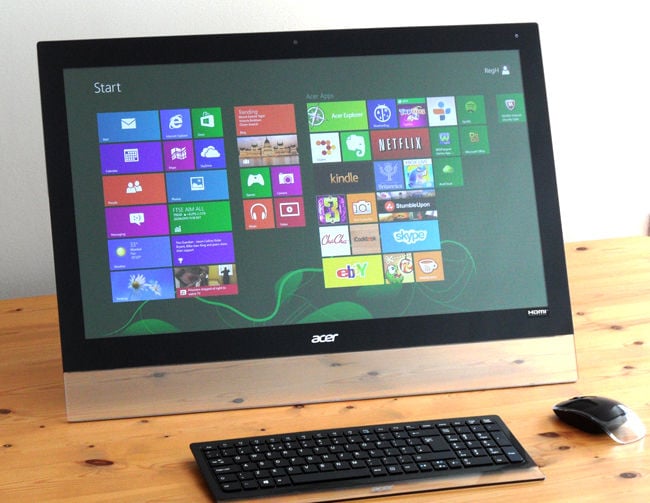 There's a Freeview tuner – although, bizarrely and annoyingly, this is only for standard definition broadcasts – as well as two HDMI inputs for connecting a games console or DVR. The speakers sound horribly tinny, but the 7600U does have both stereo and digital outputs for headphones and external speakers.
My only real complaint is that it's quite modestly specced for a machine costing the best part of £1500, with a Core i5-3210M running at 2.5GHz, 8GB of RAM and a 1TB hard drive spinning at 5400rpm. However, it feels smooth and responsive for web browsing and running MS Office, and the inclusion of an Nvidia GeForce GT 640M graphics core means that it can handle some gaming action as well.
Price
£1500
More Info
Acer
Apple iMac 27-inch

There's no doubt that the super-slimline design of the new iMac is quite remarkable. The screen tapers to edges that are just 5mm thick – although, ironically, you really can't see how slim it is when you're sitting in front of it.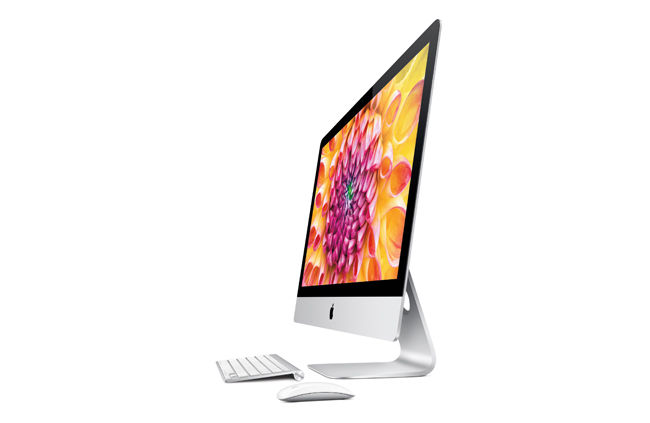 The IPS LCD screen is a delight too – not touch-sensitive, but wonderfully bright and colourful, and with a 2560x1440 resolution that allows it to function very well as a workstation for photography and programming. The built-in speakers lack bass but are certainly good enough for watching video, background music or casual gaming.
Mind you, Apple did lose the optical drive along the way, so you can't even play DVDs or audio CDs, let alone Blu-ray films. And, despite this omission, the new iMac is even more expensive than its predecessors. Even the 21-inch model costs at least £1100, and this 27-inch model starts at a whopping £1499 with a quad-core Core i5 processor running at 2.9GHz, 8GB of memory and a 1TB hard drive.
Thankfully, though, the Nvidia GeForce GTX 660M graphic chip can handle some quite respectable gaming action – although its paltry 512MB of VRAM is a short-sighted cost-cutting measure that might cause problems with some games in the future.
Price
From £1499
More Info
Apple
Similar topics