Asus ET2701NKI

It's expensive, and its monolithic design isn't much to look at, but the ET2701NKI is a powerful and versatile home entertainment system.
The 60mm-thick slab-like black casing houses a very bright 27-inch touch-sensitive display, with a viewing angle that really is close to the claimed 178° – although it's disappointing that it's limited to a 1920x1080 resolution. It's a powerful machine, with a quad-core Core i7-3770S running at a healthy 3.1GHz.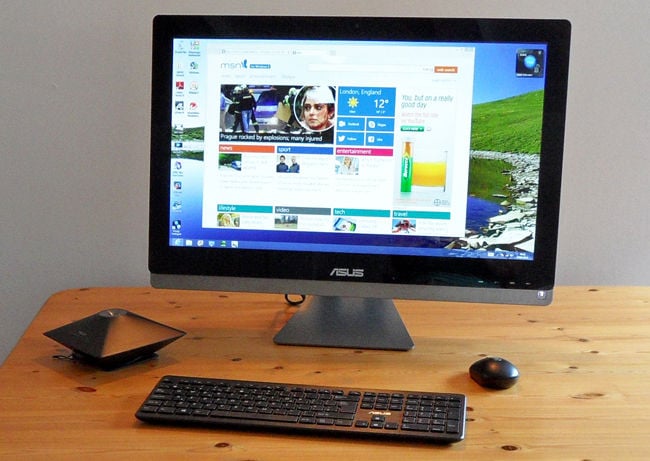 I was also frustrated to find that the built-in Freeview tuner only supports standard-definition broadcasts, although there is a Blu-ray player for HD films. Asus also gets brownie points for throwing in a separate, compact sub-woofer unit. This adds a welcome weight to the built-in stereo speakers, and the ET2701NKI works a treat for watching movies, or playing music or games.
The Core i7 processor ensures that the ET2701NKI feels smooth and responsive at all times, and it's backed up by an Nvidia GeForce GT 640M graphics chip, 8GB of memory and a full 2TB hard drive - double the capacity most of its rivals offer. That's a strong combination, and the ET2701NKI has more than enough power to handle demanding multimedia work, as well as off-duty games and entertainment.
Price
From £1700
More Info
Asus
Dell XPS One 27

The design of the XPS One 27 reminds me very much of the three-year old iMac that I've got in my office. It measures about 30mm around the edges and even has the same cooling vent running along the top-rear edge of the machine.
That's not to damn it with faint praise, though, as it includes a wider range of features and is certainly better value than the current iMac. Prices start at less than £1200 for a model with a quad-core Core i5 processor, and my test unit managed to include a touch-sensitive 27-inch screen along with a quad-core Core i7 running at 3.1GHz, 8GB of memory and a 2TB hard drive for £1679 - or £1479 if you don't mind losing the touch-screen.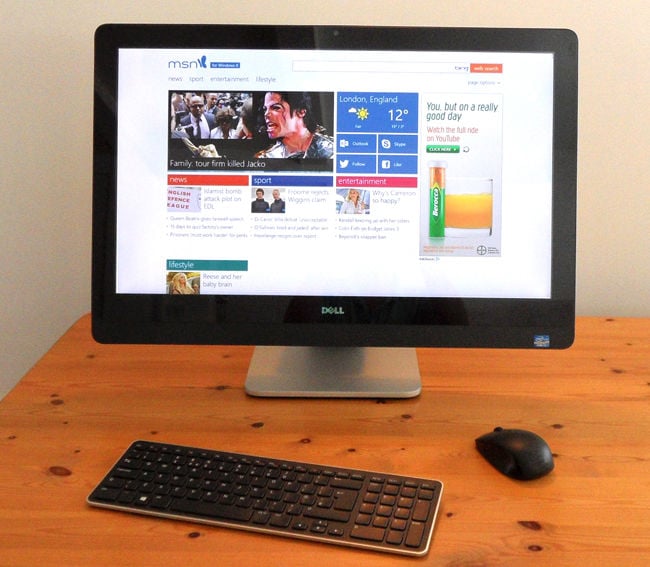 Dell also sneaks in a little 32GB solid-state drive which helps the XPS One 27 boot noticeably quickly and ensures that it feels snappy and responsive right from the word go. The display is bright and attractive, with a 2560x1440 resolution that will work well with graphics and design software, and there's a Blu-ray player and Nvidia GeForce GT 640M graphics card for when you're off-duty.
I also like Dell's attention to detail, including little touches such as a cover for the webcam so that you can Skype in your scanties without embarrassment.
Price
From £1200. Review model £1679
More Info
Dell
Similar topics