This article is more than 1 year old
Sony sucker-punches Xbox on price, specs, DRM-free gaming
As ever, there's a catch
Updated Microsoft may not have been listening to the rumbling of discontent over some of the new "features" coming with Xbox One, but Sony certainly has.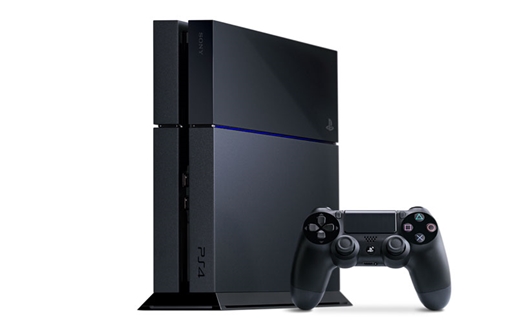 'It's the games, stupid'
Sony unveiled the new PS4 console at this week's E3 gamers conference in Los Angeles, and it undercuts Redmond Xbox One by $100, has faster graphics, won't require an internet connection for gaming, or make users jump through tortuous DRM hoops. CEO Jack Tretton took care to put the boot into Microsoft as he unveiled the platform.
"We are focused on delivering what gamers want most without imposing restrictions or devaluing their PlayStation purchase. PlayStation 4 won't impose any new restrictions on the use of used games. That's a good thing," he said, with a broad grin at the thunderous response from the E3 crowd.
"When people buy a PS4 disc they have the rights to use that game," he said, "they can trade in the game at retail, sell it to another person, lend it to a friend, or keep it forever. PlayStation 4 games don't need to be connected online to play or for any type of authentication. And it won't stop working if you haven't authenticated in 24 hours."
Judging from El Reg's forums, Microsoft's decision to require the Xbox One to check in online every day, the strict DRM controls the console can impose, and the restrictions on game resale are going to prove unpopular. Sony might have been expected to use the opportunity to follow suit, but instead is actively fighting against such a move, and actively mocking Microsoft's policy.
The PS4 will go on sales later this year, in time for the holiday season, with a $399 price tag. There's the usual surcharge for the Europeans, who get stung for €399 ($529.79), and the British get their hardware for £349 ($543.99).
There is, however, a slight catch. The Xbox One comes with the heartbeat-sensing Kinect camera system bundled in. If you want your Sony console to track your every move, and possibly one day check if you're watching, then it'll set you back $59 (or €49 and £44). Extra wireless controllers for the PS4 cost $59, €59, or £54 depending on locale.
The hardware itself is very similar to the Xbox One. Sony has gone for a rhomboid form-factor for the systems, but it carries a similar spec to its rival with USB 3.0 and HDMI ports, a Blu-Ray player, and 802.11b/g/n Wi-Fi. At the PS4's heart there's a customized eight-core AMD Jaguar processor and a 1.84 TFLOPS Radeon GPU that's more powerful than its Redmond rival.
Gamers are also going to have to pay to play online. You already have to with Microsoft, and at launch Sony will require online players to pay for a PlayStation Plus membership for $50, which will also work on a PS3 and PlayStation Vita.
In a tweet during the presentation, however, Sony confirmed that a Plus account isn't needed to access other media on the device, so if you want to use the console to watch Netflix you won't need an online account. The same is not true with the Xbox One.
As for the games themselves, Microsoft does appear have the upper hand for the mass consumer market, with early access to the new Call of Duty and a revamped Halo out next year. In response, Sony has 30 titles under development, 20 of which will be released within a year, and independent producers will add up to 100 more.
Tretton's presentation made it clear how Sony is going to play the console wars. Microsoft wants the Xbox to be the single unit that can perform all of the entertainment and (Skype) communications functions in the living room – provided the internet's up. Sony is fine focusing just on the games and being one device among many.
It's now up to buyers to decide which strategy will prove the most popular. ®
Update
Microsoft sent El Reg the following statement in response to questions over the PS4 announcement:
"There's never been a better time to be a gamer, and we believe in a new generation of games and entertainment. We were thrilled to showcase an amazing line-up of blockbuster exclusive titles that come alive when you're connected like Forza Motorsport 5, Sunset Overdrive, Ryse: Son of Rome, and Titanfall—games that come alive when you're connected.
"As we shared last week, consumers can resell games and give games to their friends with Xbox One. As we move toward a connected future, we're working to create harmony between the needs of our consumers and creators who ensure a pipeline of amazing games."