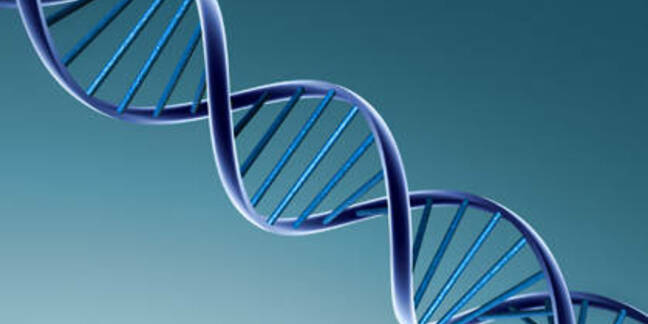 In a welcome display of patent-law sanity, the US Supreme Court has unanimously ruled that human genes can't be patented.
"We hold that a naturally occurring DNA segment is a product of nature and not patent eligible merely because it has been isolated," wrote Justice Clarence Thomas, who authored the court's decision.
The decision puts into question patents that were the subject of the case, and which are held by Myriad Genetic Laboratories of Salt Lake City, Utah. Those patents protect the company's BRACAnalysis hereditary breast-cancer probability test – a positive result from which having recently motivated actress Angelina Jolie to undergo a double mastectomy.
"Myriad did not create anything," Thomas wrote. "To be sure, it found an important and useful gene, but separating that gene from its surrounding genetic material is not an act of invention."
Interestingly, Myriad's stock price jumped by over 10 per cent on the news. Apparently investors were buouyed by the fact that the opinion banned the patenting of isolated human genes, but not synthetic DNA – also known as complementary DNA, or cDNA.
As Thomas wrote in his ruling, "cDNA is patent eligible because it is not naturally occurring."
Myriad president and CEO Peter Meldrum was pleased with that distinction. "We believe the Court appropriately upheld our claims on cDNA, and underscored the patent eligibility of our method claims, ensuring strong intellectual property protection for our BRACAnalysis test moving forward," he wrote in a press release.
Apparently Myriad's investors were sufficiently mollified, seeing as how the company's stock hit a four-year high.
Despite the patentability of cDNA, the unanimous decision is a victory for researchers, geneticists, and cancer patients who argued that a single company holding a patent on a gene could raise test and treatment costs, and stifle research.
"It is splendid news for patients, for physicians, for scientists and for common sense," geneticist Mary-Claire King told USA Today. "The marketplace will now be open."
Exactly how open remains to be seen, but it is clear from the decision that your "naturally occurring" genes are now safe from corporate control. ®
Sponsored: Ransomware has gone nuclear