Apple: iOS7 dayglo Barbie makeover is UNFINISHED - report
Plus: You don't like the icons? Blame marketing
---
Well, this would never have happened under Steve Jobs. Apple sources have briefed a friendly tech blog that the much-mocked iOS7 makeover is still provisional. When was the last time Apple felt obliged to defend anything?
The Barbie-flavoured icons revealed at Apple's WWDC on Monday are merely a "mid-stride snapshot", according to Next Web blogger Matthew Panzarino.
After talking to Apple, Panzarino mused: "Of the various aspects of iOS 7, the design of its icons and other visual cues are the most in flux at the moment. There are still refinements and conversations going on around them. I don't know but would expect there to be a lot of fixes for the inconsistency we're seeing in things like gradients and design language on the home screen."
He means gradients and design language that looks like this: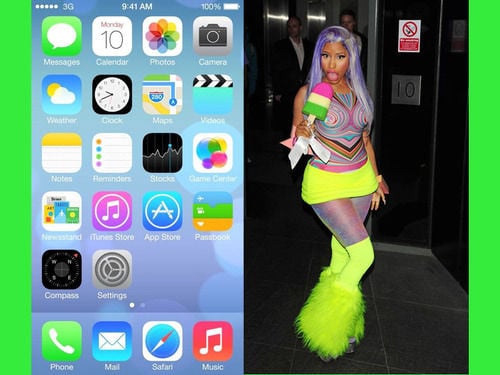 Designers poke fun at the new iOS 7 "palette". Credit: Johnny Waterman
There's also an extraordinary claim in the article.
"Many of the new icons were primarily designed by members of Apple's marketing and communications department, not the app design teams."
Which, if correct, is akin to Apple saying: "We gave the job to amateurs", rather contradicting its own marketing material, which spouts (endlessly) how DESIGNED the whole exercise is.
Apple has made design mistakes before, tweaking logos several times before they end up in a shipping product. For example, for over a year, the Public Preview of Mac OS X sported the Apple logo in the centre of the menu bar - which would be overwritten by applications menus (illustrated here.
Of course, the version of Mac OS X from the year 2000 had precisely zero users to confuse at the time: it was the very first release. The current iOS installed base is over 300 million. And that was in the days before social media, which can whip up a Twitterstorm over almost anything trivial.
Much more typically, Apple rides out ridicule by ignoring it - not by blaming the marketeers.
What on earth is going on? ®