Nearly-transparent screen adds solar charge to phones
French startup hopes to market in 2014
"Don't let the perfect be the enemy of the good" seems to be the motto of a French startup that believes it has a good-enough approach to adding solar charging to smartphones.
Rather than wait until fully-transparent solar cells are ready for prime time, SunPartner is using standard thin-film solar cells in an arrangement which it says can fit between a smartphone's screen and the protective glass cover.
SunPartner's arrangement is to alternate thin strips of photovoltaic cells with a transparent film, overlaid with a semi-cylindrical lens to focus incoming light onto the cells. This structure would sit between the smartphone's screen and the glass touchscreen cover.
The company has told IEEE Spectrum its prototypes it's already achieved 82 percent transparency, with a target of 90 percent.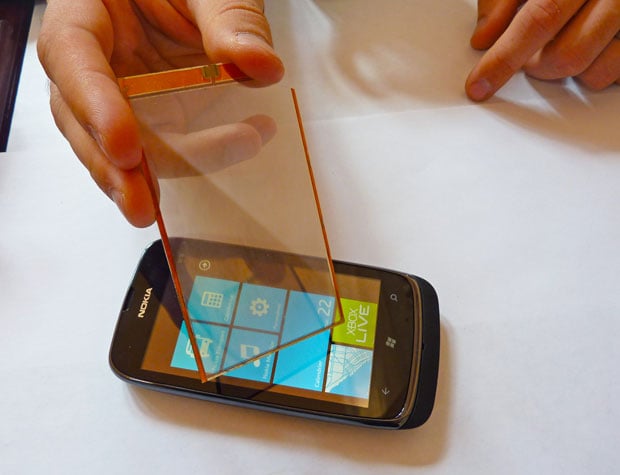 SunPartner's nearly-transparent solar charge screen
At an additional build cost of a couple of dollars for the solar layer and power electronics, the company says, its technology would add 20 percent to battery life in normal use - and it can harvest enough solar power for a phone, left the daylight, to idle indefinitely.
SunPartner claims it's working with three manufacturers to test the technology. ®