Huawei's latest handset ticks all the right boxes, and is only 6mm thick, but surrounded by headlines about government intrusion, the timing of the launch could've been a lot better for a company that was being accused of government spying well before PRISM made it fashionable.
Huawei desperately wants to be taken seriously, both as a telecoms supplier and maker of mobile phones, which is why the Ascend P6 was launched at a crowded press conference in London rather than slipped out in China before turning up in European operator stores.
But becoming the next Samsung takes more than a handful of chips and a surprisingly svelte casing. These days a phone has to inspire, to excite and to reflect the public's perception of the brand behind it, which is tough when the brand is perceived as a Chinese spy.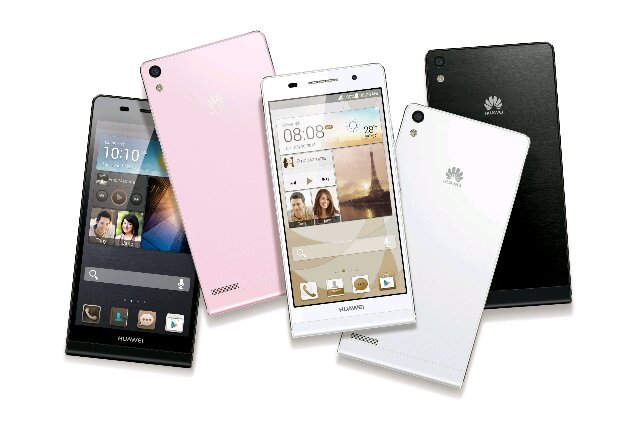 You wouldn't need this many, of course.
Throwing off that perception has proved tough. Despite pouring money into the UK economy and offering to let GCHQ audit all its infrastructure systems (with the help of Huawei staff, naturally), rumours persist of links to the Chinese military with enough substance to prevent sales into US telecoms industry.
But today's launch was about the handset, not the infrastructure side of the business, and while the P6 might not have been named to dig at Apple (6 refers to its girth), the process of launching a phone owes much to Cupertino. So instead of business managers or engineers, the Lead Designer is pushed onto the stage to tell us how paper was his inspiration and beauty his destination... and how hard it was to make a slab thinner than everyone else's slabs.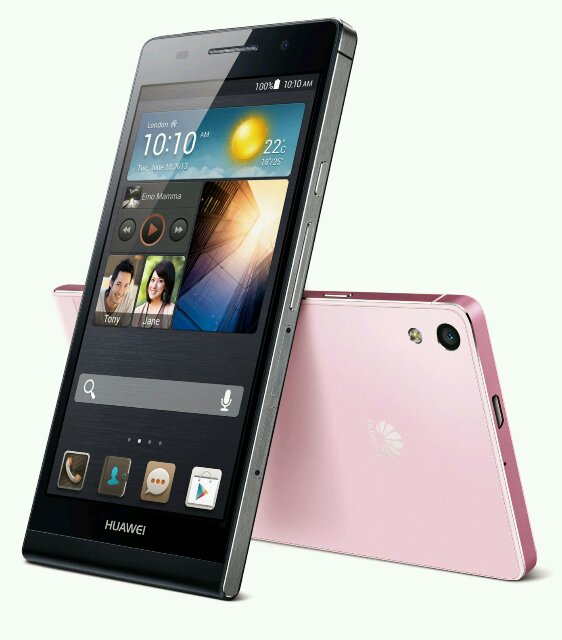 Available in a wide variety of colours, including pink
Inside Huawei's slab are four processor cores, clocked at 1.5GHz, driving a 4.7 inch display throwing 1280x720 pixels, but no 4G network -  it's a 3G phone until the launch of an LTE variant scheduled for later this year. There's also a pair of decent cameras, the back one rating 8MP while the front one grabs 5MP and both get enhanced with a load of software to turn your holiday snaps into masterpieces worthy of uploading to Facebook, including a vanity circuit for taking years of the subject with the ease of a sliding control.
For all that tech, Huawei will be asking for €449, a shade over £380, when it hits shelves by the end of July. Naturally, you'll cough less with a contract.
Perhaps most interesting are the things which didn't feature during the launch, which was distinctly free of the cloud services on which the rest of the industry is betting. There's no equivalent to Samsung's Translation service,  or content Stores, or Windows Phone's SkyDrive, or any of the other cloudy services intended to lock users to competing brands. Huawei is just trying to sell phones, perhaps in awareness of the security fears which might prevent adoption of its cloud.
Huawei is pushing into handsets just like it pushed into infrastructure, using technical innovation funded from a secure home market reaching out to grab some market share. At first blush there's little reason to think the Ascend P6 won't take it in that direction. ®
Similar topics