Out with a bang: The Last of Us lets PS3 exit with head held high
The current generation of consoles can still thrill
Game Theory I'll soon be offering my thoughts and reflections on this year's E3, but before all that it seemed worth waxing lyrical about new PS3 exclusive The Last of Us, a game that points the way to what the next generation should really be aspiring to do.
Gaming's Citizen Kane moment? Maybe, if Mr Kane was being chased by zombies.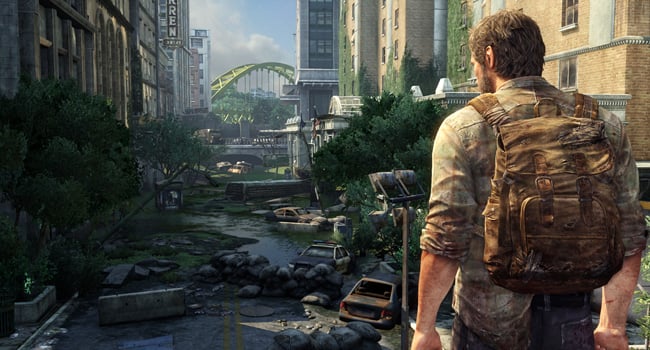 Streetfighting man
You stalk your prey silently, invisibly, hugging the edges of the long-defunct cars and concrete barriers that litter the streets in this rotting world. Your target, a Hunter on patrol, is carrying a shotgun filled with precious ammo, and now, still completely unaware of your presence, he's within range. You keep low, take careful aim and fire.
Darn, missed! Before you know it the Hunter has dived behind the nearest cover and has started taking pot-shots at you. You move and fire, avoiding taking any hits but missing yourself and then... "click". You're empty. The Hunter hears the click too and charges. You panic and frantically try to reload but it's too late. The boom of a shotgun is the last sound you hear...
OK, so you'll hopefully excuse my sojourn into creative writing, but describing a typical encounter in The Last of Us seemed about the best way to sum up why it's a bit special – well, one of the ways.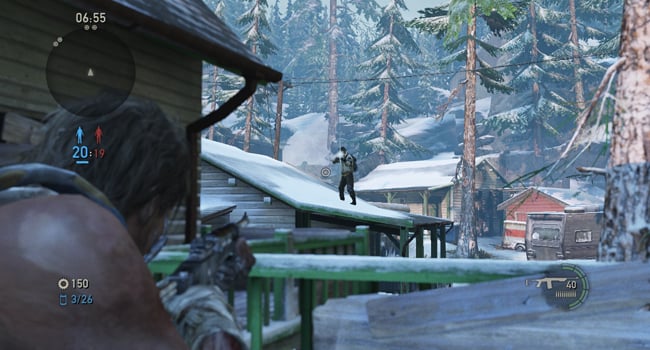 Snow hope
You see, developer Naughty Dog has accomplished almost everything it has attempted with its latest release. That means that the combat is dynamic and rarely predictable, as enemies adapt their strategy on the fly depending on their strength in numbers and your current state of well-being.
The narrative is particularly strong too, managing to avoid the usual clichés of survival horror. It features dialogue that is natural and convincing in a manner rarely accomplished in the medium. Puzzles, meanwhile, don't involve the collection of hexagon-shaped keys, but rather the more prosaic bridging of gaps with wooden planks.
Naughty Dog has been brave enough to allow its title to build up slowly, so allowing room for the characters to develop naturally. The effect is a lack of need for one bombastic boss fight after the next - here's looking at you, RE6 - to keep the player hooked.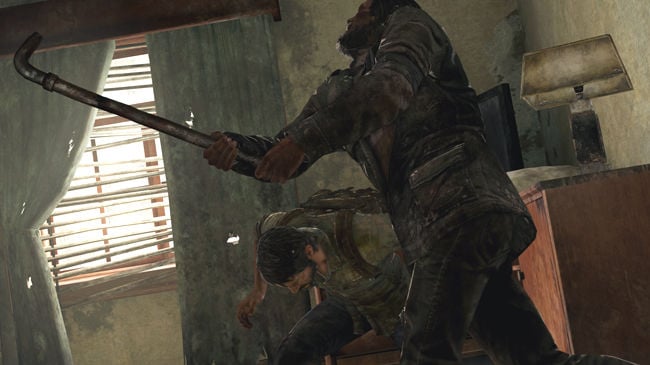 Pipework
Yes, there is action constantly throughout, but encounters are buffered by, well, nothingness really. Just moments of calm used to build suspense and develop narrative and characterisation – two facets of design that are so often discussed by games developers, but are so readily bypassed when the final product hits store shelves.
I've already described a typical encounter with human Hunters, but then there are the fungus-engulfed zombies, here known as Clickers, to contend with too. Taking them on is ever stressful, for not only will the matured ones insta-kill you, but the fact they're blind – but possessed of a bat-like radar – means you're ever looking for that next bottle to throw as a distraction.
It's also here that "Listen Mode" comes into its own, in which character Joel sits stock still as his view turns black and white and the silhouettes of hostiles appear through walls. It's an essential tool to use if you're to guide him through situations where he's hopelessly outnumbered.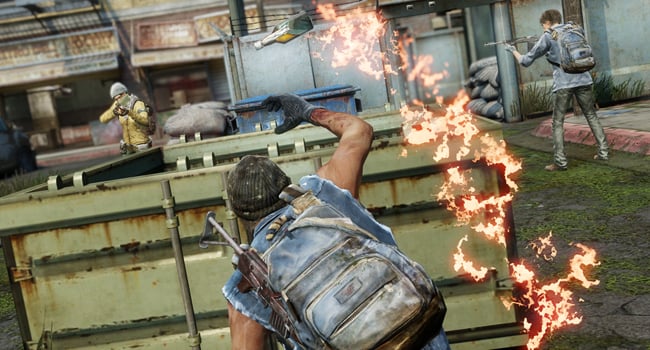 Serving cocktails
The game is not without its share of flaws, however. Ellie and other NPCs get blocked off by Joel a little too often for believability to be maintained, for example. Enemies have the nasty habit of often looking straight through Ellie, disregarding her if she's not in cover - as long as Joel is. Such issues are perhaps unavoidable in such an intricately woven game and easily overlooked.