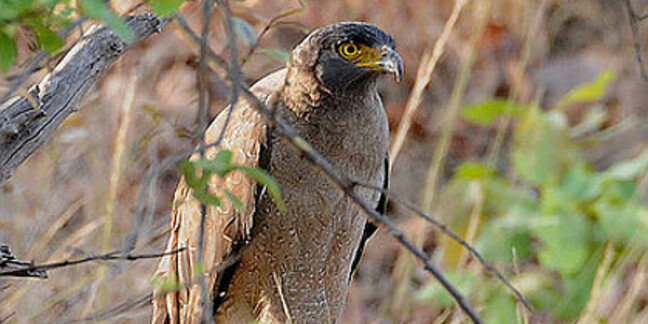 HPC blog The cluster kids on eight international university teams have now deployed their clusters at the 2013 International Supercomputing Conference in Leipzig, Germany. The 2013 ISC Student Cluster Challenge entrants are now fighting each other to win a series of HPC benchmarks and scientific apps.
The two teams below - Costa Rica's Rainforest Eagles 2.0 and South Africa's ... err, scary animal nickname - are, so far, the only teams representing their regions: in South Africa's case, they're standing in for the whole continent while the Eagles are fronting for Central America. I shot some short video interviews with each team to give you folks a closer look.
South Africa: I heard the team say their nickname at the very beginning of the competition, but I didn't hear it clearly and forgot to ask them during our first interview. I'm pretty sure it was a scary animal or something like that, though.
It slipped my mind because these kids were so animated and engaging. In the video, we banter a bit, but also discuss how they ended up competing in Leipzig. Along the way, we talk about their Dell-sponsored trip to Austin, Texas, and the training they received there.
Team Costa Rica: Like Team South Africa, the Rainforest Eagles 2.0 team from Costa Rica are representing Central America (and South America, neither of which have had much of a presence in cluster-offs to date).
In the video, we meet the team and talk about their cluster experience so far.
Both of these teams are on the leading edge of a revolution in technology education in their respective countries. In fact, these teams were formed in hopes that the competition would attract more current and new students to technology courses and careers.
According to the team coaches and advisors, participating in the cluster competitions has really helped highlight the quality of their universities' programmes and students. It has also helped the schools forge stronger relationships with vendors and employers in their regions. ®
Sponsored: Webcast: Discover and secure all of your attack surface